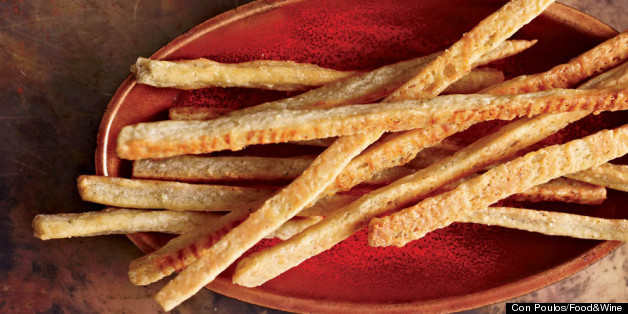 There are bread sticks, and then there are bread sticks. Bread sticks normally bring to mind the least exciting part of an Italian restaurant bread basket. But when you make bread sticks with cheddar cheese and cardamom, then you have bread sticks to get excited about.
These cheddar cheese breadsticks are just as easy to make as the regular and plain variety, all you have to do is add cheddar cheese and cardamom to the dough, but they're infinitely better. With these bread sticks, you can call a bowl of tomato soup dinner. Or for some, just the cheddar cheese bread sticks would suffice.
Want to read more from HuffPost Taste? Follow us on Twitter, Facebook, Pinterest and Tumblr.
Get more cheddar recipes.
SUBSCRIBE TO & FOLLOW LIFESTYLE
All the meal hacks and indulgent snacks. You're welcome. Learn more