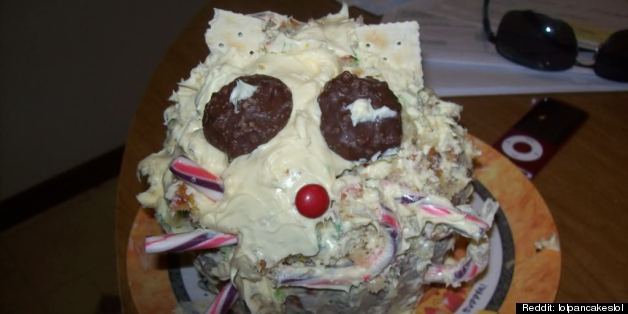 We know that cakes aren't easy to make. Between the baking, stacking and frosting, there's a lot to think about. And sometimes we still get anxious about what's happening in the oven. Will it rise? Will it even come out of the pan? Baking in general is risky -- cookies are proof of that -- but cakes are the riskiest, and often times they just fail.
If you're feeling a little cake anxiety, first read our hand-holding tutorial. Next, keep in mind that no matter how bad your cake comes out, someone has made one that was way worse. They were able to get over the disappointment, and even posted it on the internet for laughs. These cakes are some of the ugliest cakes we've ever seen. But just remember, even if a cake doesn't look good, it usually still tastes amazing.
Want to read more from HuffPost Taste? Follow us on Twitter, Facebook, Pinterest and Tumblr.