This Cute Kid Note is less humorous than our usual bunch, but certainly heartwarming and lovely.
Title: "I Feel Bad For Homeless People"
Author: A fourth-grade student in Heather Leah's class
The field trip: Leah took her students to a rescue mission in Raleigh, N.C. She was worried that the children would judge homeless people, but instead, one student "cemented [her] faith in humanity's future."
Words of wisdom: The people they visited gave advice to the kids including stay in school, don't do drugs and be good to one another.
What the world needs more of: People like this kid and the girl who returned sticks (that didn't belong to her) to a park.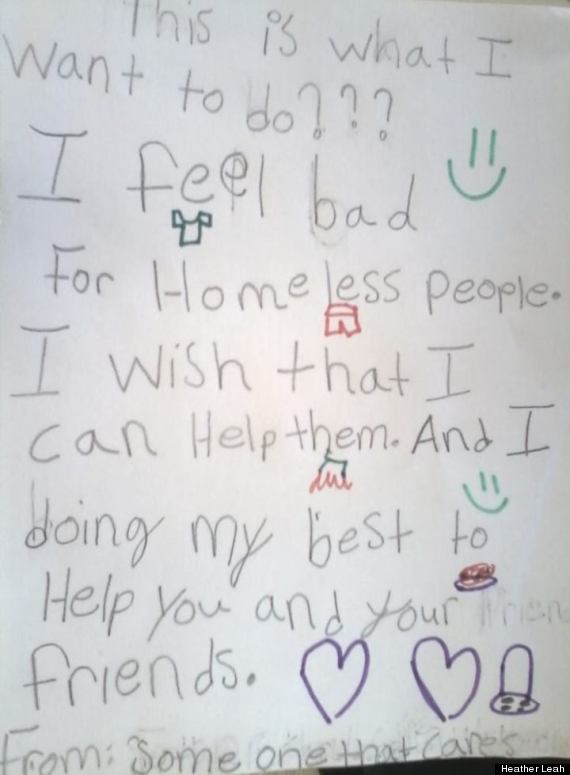 Has your child drawn or written something adorable? Send a photo, along with your child's name and age, to kidnotes@huffingtonpost.com or via Facebook or Twitter -- and it may be featured as our Cute Kid Note of the Day.
Next Cute Kid Note of the Day: "6-Year-Old's No-Nonsense Response To Prompt About Stress"