Title: "I Feel Bad For Homeless People"
The field trip: Leah took her students to a rescue mission in Raleigh, N.C. She was worried that the children would judge homeless people, but instead, one student "cemented [her] faith in humanity's future."
Words of wisdom: The people they visited gave advice to the kids including stay in school, don't do drugs and be good to one another.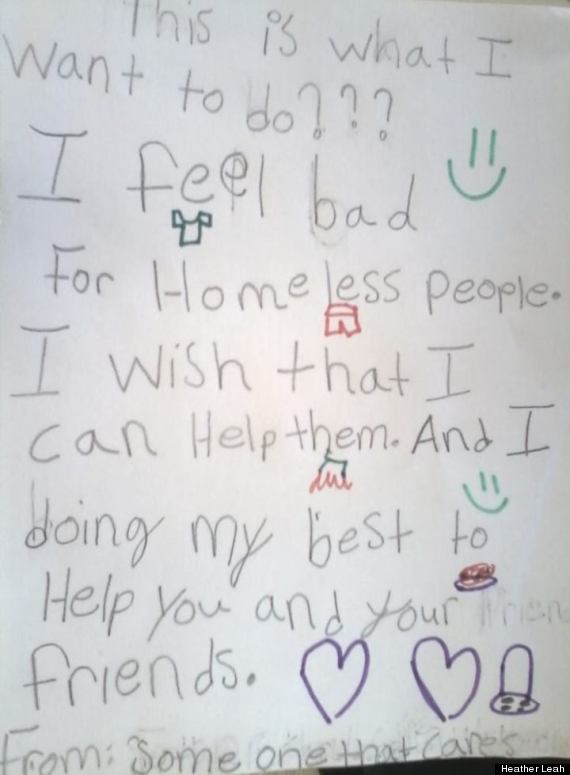 Has your child drawn or written something adorable? Send a photo, along with your child's name and age, to kidnotes@huffingtonpost.com or via Facebook or Twitter -- and it may be featured as our Cute Kid Note of the Day.
SUBSCRIBE TO & FOLLOW PARENTS
Get top stories and blog posts emailed to me each day. Newsletters may offer personalized content or advertisements. Learn more