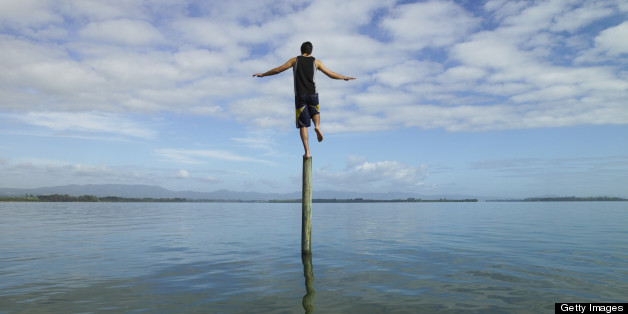 The stress and strain of constantly being connected can sometimes take your life -- and your well-being -- off course. GPS For The Soul can help you find your way back to balance.
GPS Guides are our way of showing you what has relieved others' stress in the hopes that you will be able to identify solutions that work for you. We all have de-stressing "secret weapons" that we pull out in times of tension or anxiety, whether they be photos that relax us or make us smile, songs that bring us back to our heart, quotes or poems that create a feeling of harmony, or meditative exercises that help us find a sense of silence and calm. We encourage you to look at the GPS Guide below, visit our other GPS Guides here, and share with us your own personal tips for finding peace, balance and tranquility.
In her GPS Guide below, Jennifer Grace leads a meditation to help you direct your own destiny -- you are in control!
PHOTO GALLERIES
Manifestation Meditation
Jennifer Grace is the Owner and Founder of The Center of Grace as well as the Resident Dream Coach at The Standard Hotel and Spa in Miami. She is an acclaimed author whose new work, Directing Your Destiny, will be published by Hay House in June, 2013, along with her Radio Show. Jennifer spent eight years on Wall Street in investment banking, then crossed over into the creative world and became a SAG actress, filmmaker, and screenwriter. In the last few years she has taken her business knowledge and creative expertise and blended them into becoming an Executive Business and Media Coach. Her title of Executive Dream Producer gives her the opportunity to help others discover their personal dreams and then launch them into reality. She is trained and certified in Creativity in Business, the famed Stanford University Personal Transformation Masters Degree Course, which she teaches locally in South Florida. A strong advocate of community giving, Jennifer donates part of all proceeds to different causes each year. She is currently leading workshops and courses in Miami, online, speaking globally and leading retreats worldwide. Learn more: www.JenniferGrace.com www.TheCenterofGrace.com
For more GPS Guides, click here.