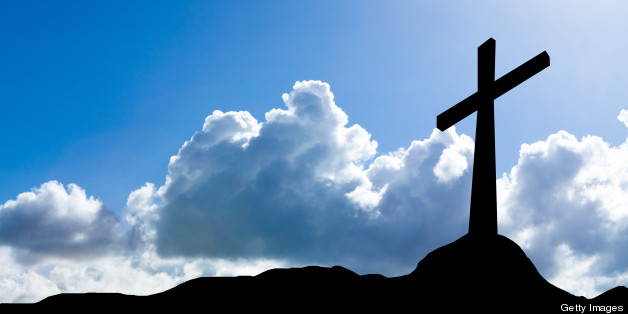 Getty Images
Students at Mississippi's Northwest Rankin High School who claim that they and their classmates were forced to attend assemblies about Christianity and the power of Jesus Christ are getting help from a top atheist organization to put an end to the meetings.
In a lawsuit filed by the American Humanist Association on behalf of the plaintiffs, students claim that the school sponsored mandatory "Christian Assemblies" organized by a local Evangelical church. Alexis Smith, a former student at the school, helped gather information for the lawsuit and says that students told her "faculty and parents stood near the exit door, preventing students from leaving," while an administrator "harassed several students who attempted to leave." The suit also claims that a classmate not involved with the court case videotaped the entire event.
The lawsuit claims the assembly for seniors included a video featuring a number of subjects: A pornography addict, a gay man, a promiscuous woman, drug addicts and people suffering from depression. The one factor that linked all of them was that they'd found hope in God. When the video concluded, the lawsuit claims the school staff applauded, and a representative from the church came forward to tell the students that they, too, could find solutions to their problems by turning to Christianity.
"The assembly immediately turned into a full-blown lecture on the supposed miracles, powers, and teachings of Jesus Christ and the Church Representative encouraged all students to find sanctity in him," the complaint reads. "The Church Representative encouraged those who did not believe in 'Jesus Christ' to 'just be open.'"
The complaint goes on to claim that the church representative concluded the assembly with a Christian prayer.
According to an unnamed plaintiff and the plaintiff's friends, at least two separate assemblies for other classes played out similarly, and made other students feel uncomfortable.
The school had not received a copy of the lawsuit as of Thursday afternoon, according to WAFB. In a statement provided to the station, the school said: "Our students have the freedom to organize student-led and planned meetings and the assembly in question was student led and organized. The meetings were not mandatory."
In an earlier statement issued before the lawsuit, the American Humanist Association outlined its concerns that the alleged material of the assemblies had violated the Constitution.
"This practice is unquestionably a serious violation of the separation of church and state required by the Constitution," the group wrote. "It is sufficient that the presentation was school-sponsored and held on school grounds during class-time ... The fact that this event was mandatory, and was promoted by the school principal only compounded the Establishment Clause violation."
Also on HuffPost:
Biggest Religious Lobbying Groups
FOLLOW HUFFPOST