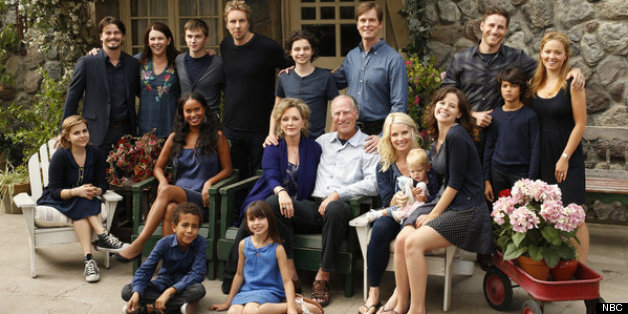 NBC has officially renewed the beloved drama starring Lauren Graham, Dax Shepard, Peter Krause, Monica Potter, Craig T. Nelson and more for a fifth season.
"Parenthood" consistently saw strong ratings during Season 4, with its premiere bringing in 5.48 million viewers in September and the finale racking 4.87 million in January. Season 5 received a 22-episode order, up seven episodes from last year.
Mae Whitman, who plays Amber on the series, tweeted about the renewal on Friday afternoon.
da bravermans aint goin NOWHERE- extremely psyched about a fifth season pick up for PARENTHOOD!
"Everybody at the network has been so positive about the show and I think that they are fans of the show themselves and they really, creatively, loved the direction it went this year, so that's really good," Katims said at Paleyfest in March. "I also know that the ratings are not what anybody would dream for them to be, but they're definitely moving in the right direction for us and for the network. We're pretty happy there too. So I'm hopeful."
The network also renewed "Revolution," "Law & Order SVU," "Chicago Fire" and "Grimm."
Check out how the "Parenthood" cast, along with other celebs, reacted to the "Parenthood" renewal below.
Celebs React To "Parenthood" Renewal
SUBSCRIBE TO & FOLLOW PARENTS
HuffPost Parents offers a daily dose of personal stories, helpful advice and comedic takes on what it's like to raise kids today. Learn more