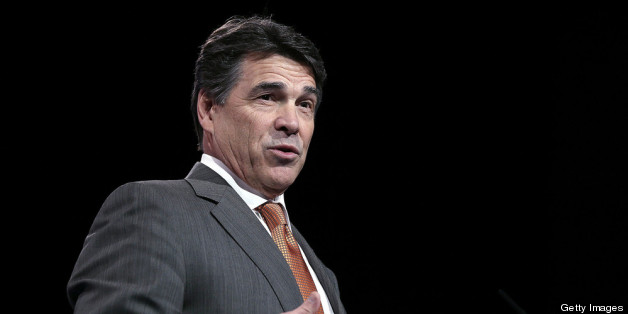 Illinois Gov. Pat Quinn (D) slammed Texas Gov. Rick Perry (R) and others who are trying to take jobs from the Prairie State, saying they're just "showboating," according to the AP.
Days earlier, Quinn called Perry's trip "an escapade" and said the Republican governor was just a "big talker."
Perry has traveled to several states in hopes of luring businesses to Texas with the promise of lower taxes and fewer regulations.
He visited California in February after he launched a radio ad there claiming it "is next to impossible" to build a business in the Golden State. California Gov. Jerry Brown (D) slammed Perry's effort, calling the ad "barely a fart."
Quinn isn't the first Illinois-based lawmaker to dish up criticism of Perry's effort to bring jobs to Texas. Chicago Mayor Rahm Emanuel targeted Perry with the gaffe that helped sink his presidential campaign, saying he hoped the Republican "remembers all three of his reasons" for his trip to Illinois.
CORRECTION: This post has been updated to reflect that California is the Golden State, not the Sunshine State.
SUBSCRIBE TO & FOLLOW POLITICS
How will Trump's administration impact you? Learn more