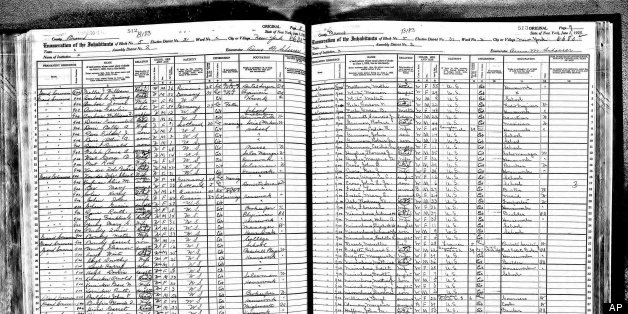 Selling immigration reform hinges on communicating 'requirements' for citizenship. Obama's 'Big Data' could be a big deal for Hillary in 2016, and survey census experts rise to defend the American Community Survey. This is the HuffPost Pollster update for Friday, April 26, 2013.
SURVEY EXPERTS DEFEND AMERICAN COMMUNITY SURVEY - At a Capitol Hill briefing on challenges to survey research sponsored by the American Academy of Political and Social Science, a set of experts from academia and the private sector spoke out in defense of the imperiled American Community Survey, now in the crosshairs of Congressional Republicans [AAPSS, The Monkey Cage]
Princeton University Prof. Douglas Massey: "The information that comes out of the ACS and the Census really serve as benchmarks for other surveys and feature in the design and planning of other surveys around the country, both public and private...All the information that comes on the Census is basically age, sex and race, Spanish origin. Everything else: education, occupation, industry, place of birth, all the detailed information about our population comes from the American Community Survey. And it's really an integral part of the American statistical system."
The National Association for Home Builders' Paul Emrath: "We [at the NAHB] are the consumers of the data.....The key statistics that we track on a regular basis and forecast to help our members make informed business decisions almost always come from the federal statistical system."
OBAMA'S BIG DATA COULD GIVE HILLARY A 2016 BOOST - Elizabeth Wilner considers how Democrats' intellectual property edge will play in the next presidential race: "In a century when presidential races are decided at the margin, campaign mechanics can make the difference. So it's much more than a parlor game to think through what parts and labor from the Big Data operation that helped seal President Obama's re-election would be transferable to Hillary for 2016. The implications are broader, too, than the question of whether Hillary and her already fired-up shadow campaign could leverage the Obama operation to win. We could wind up seeing merely a more sophisticated version of the uncoordinated muddle we saw on the losing sides in 2004 and 2012. Or, we could be looking at the data-driven achievement of synergies between the candidate's campaign and independent groups that transcends current campaign finance law." [Cook Political Report]
'REQUIREMENTS' INCREASE GOP SUPPORT FOR IMMIGRATION - The
Public Religion Research Institute and The Brookings Institution find that how you ask about immigration matters: "The survey found that the inclusion of general or specific requirements that immigrants currently living in the country illegally must meet has a significant impact on support for a path to citizenship, especially among more conservative groups such as Republicans or white evangelical Protestants...When the question references 'certain requirements' that immigrants living in the country illegally must meet, support rises significantly in the general population, among Democrats and Republicans, and among nearly all major religious groups." [PRRI]
It's the principle that matters - John Sides: "This suggests how Rubio and others could sell immigration reform to skeptics within the party. It also suggests that the public is less concerned with what exactly illegal immigrants need to do to become citizens, and more with the general existence of some sort of quid pro quo." [The Monkey Cage]
FRIDAY'S 'OUTLIERS' - Links to more news at the intersection of polling, politics and political data:
Quinnipiac gives Sen. Pat Toomey (R-Pa.) a record high job rating after his support for increased background checks. [Quinnipiac]
Following the Boston Marathon bombings, 51 percent of Americans expect more acts of terrorism, slightly more than the 47 percent on average that have expressed that opinion since 2003. [Gallup(http://www.gallup.com/poll/162074/post-boston-half-anticipate-terrorism-soon.aspx)]
Another pollster gives Hillary Clinton a big lead in New Hampshire, but shows no clear GOP frontrunner. [UNH]
PPP's Tom Jensen moonlights as UNC baseball's "Super Fan" [Daily Tar Heel]
SUBSCRIBE TO & FOLLOW POLITICS
How will Trump's administration impact you? Learn more