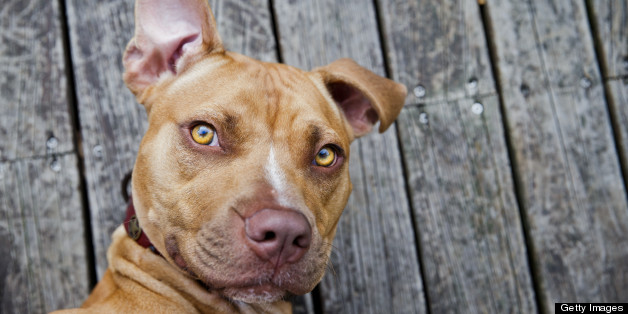 Getty Images
North Carolina state Rep. Rodney Moore (D-Charlotte) supports background checks -- for dogs.
"There needs to be some kind of accountability," Moore told WRAL. "A lot of people breed them the wrong way. You have very harsh incidents of these dogs maiming children, maiming older folks, and sometimes even turning on their owner."
Moore said he's been "beaten up" for his proposal.
According to the Wall Street Journal, Moore's office has been "inundated" with emails from people opposed to the canine background check. "This is not a state where you can mess with people's dogs," a legislative aide said.
The legislation would have required prospective owners of six "aggressive breeds" to apply for a state permit, notify their property insurer and take a four-hour education course -- on top of passing the criminal background check -- before taking ownership of their dog.
"It's a good idea, but maybe the language was kind of harsh," Moore said.
Certain dog breeds have been fingered for frequent involvement in attacks on people. The ASPCA said pit bulls, for example, have a "typical good nature with people," but some owners encourage aggressiveness. While most may be gentle, some are killers.
"If a pit bull does bite, he's far more likely to inflict serious injuries than most other breeds, simply because of his size and strength," according to the ASPCA website.
U.S. State Capitol Buildings
FOLLOW HUFFPOST