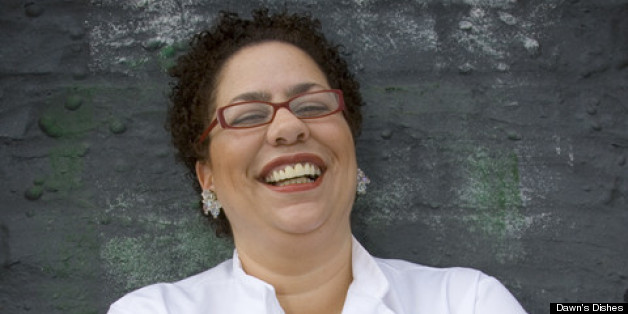 If you think family dinners are a big production at your house, take a peek into chef Dawn Tyson's domain.
"I have a massive family ... 17 nieces and nephews. Thanksgiving for my family is like 60 people," Tyson told The Huffington Post, mildly defending her tendency to cook en masse -- even when it's just for her and her boyfriend.
By the looks of it, Tyson is simply a creature of habit -- or maybe tradition, which dates back to the large-scale Sunday dinners her grandmother used to host when she was a kid.
"After church, my grandmother would put on her apron over her Sunday dress and we would go in and help her," Tyson said. "It was always a big deal. Sometimes there were members of the church that came over, but it was always about family."
Tyson's mother followed suit, making a home for Dawn, her six siblings, and the other kids in their White Plains, N.Y., neighborhood.
"We had the neighborhood house. My mom could feed an army with one chicken. She'd make these great stewed dumplings. She was just a really good cook," Tyson recalled.
With that kind of exposure to food and a DIY ethos from her grandmother, who also made soaps, it was only fitting that Tyson would ditch a career as a publicist and dig back into her culinary roots to become a chef.
She didn't arrive at being a chef the traditional way.
"I didn't go to culinary school; I always worked in kitchens," she explained. "I always say I'm a chef because I learned the hard way -- in kitchens.
After college, she said she worked in a Baltimore Thai restaurant with a master chef. "I think working for him and getting his respect propelled me, but when you get out of college, you have to get a job that will pay the bills" Tyson said. Hence, her two-year stint in public relations.
The experience is one of the things that allowed her to self-publish her first cookbook, SOUL: Southern American Cuisine, and get a catering company off the ground.
Between the two projects and a cooking show with business partner and mentor, Earl Monroe, Tyson's got a full plate. But in the kitchen, she said she plans to lighten it up in the coming months, letting her menu choices fall where they may.
"It depends on what kind of mood I'm in," she said. "My boyfriend is of Latin heritage, so I do a lot of Latin cooking at home, but I also made sushi the other day." For a fleeting few weeks, she said she also plans to incorporate her summer favorite, white cherries, into the mix. "I make a fabulous white cherry tart," she said, playing with the idea of adding it to her second book.
But until summer-cooking season arrives, the old standbys will suffice, like the eight-cheese mac and cheese recipe featured here.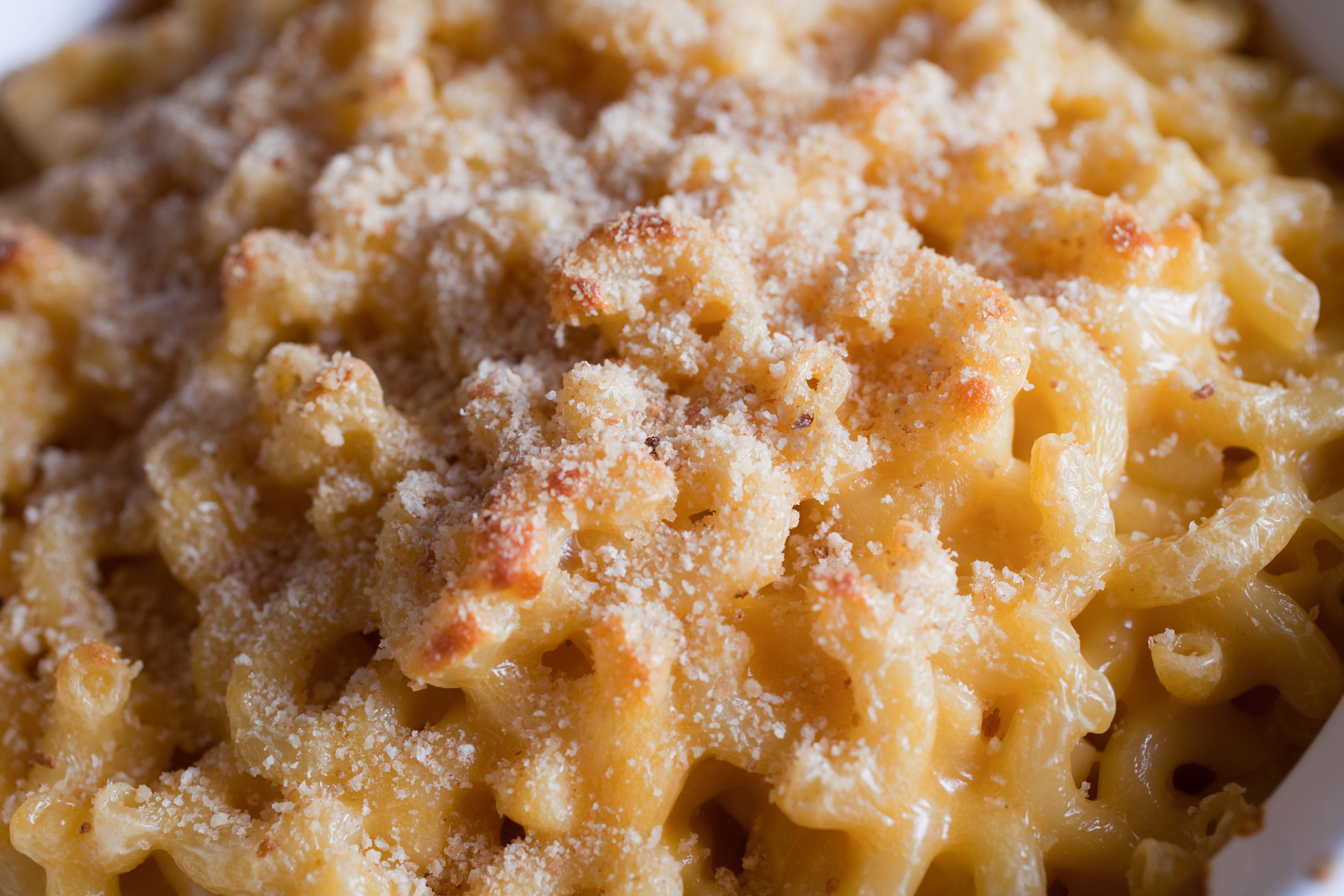 8 Cheese Mac & Cheese
2 pounds elbow macaroni
3 eggs, lightly beaten
1 cup Velveeta (cut into small cubes)
1/2 cup butter, melted
3 cups half and half, or heavy cream
2 cups grated mild yellow cheddar cheese
2 cups grated extra sharp white cheddar cheese
1 cup grated gorgonzola cheese
1 cup grated asiago cheese (reserve 1/2 cup)
1 cup grated gruyere cheese
1 cup grated monterey jack cheese
1 cup grated muenster cheese
1 tablespoon olive oil
1 cup bread crumbs
1 teaspoon salt
1/2 teaspoon pepper
Preheat oven to 325 degrees.

Boil a pot of water to cook the elbow macaroni. Be sure to salt the water and add a little olive oil so pasta does not stick. Add macaroni to boiling water and cook until al dente (7-10 minutes). Drain and set aside.
In a large bowl, whisk eggs until frothy. Mix in half and half. Add melted butter and mix. Add all cheeses (except the reserved Asiago) to egg mixture and season with salt and pepper. Stir in cooked macaroni, and mix all ingredients together.
Next, lightly butter a casserole dish. Pour macaroni mixture into dish.
In a small bowl, combine bread crumbs and reserved asiago cheese. Set aside.
Bake macaroni and cheese for 30 minutes. Remove from oven, and sprinkle with bread crumb-asiago cheese mixture.
Bake an additional 30 minutes until golden brown on top.