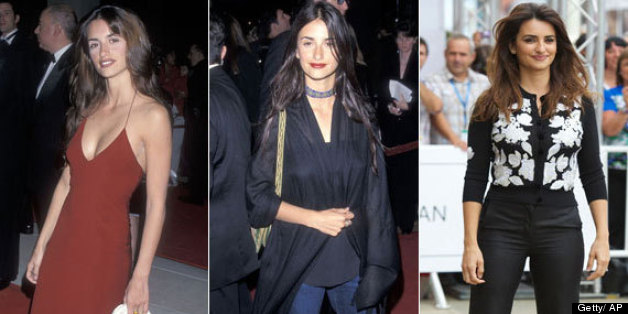 With a undeniable talent, sexy accent, vibrant personality and stunning figure Spanish actress Penelope Cruz seems to have the perfect combination to conquer the entertainment world, and her fan's hearts.
The Spanish star, who turns 39 on Sunday, also has plenty to celebrate this year: she has the new film "I'm So Excited" coming soon, and is expecting her second child along with husband Javier Bardem in the next couple of weeks.
To celebrate her birthday take a look at the photo gallery we put together with stunning pictures of Penelope since her beginnings in Hollywood during the 1990s.
Penelope Cruz Through The Years
ALSO ON HUFFPOST:
Penelope Cruz's Best Movie Scenes Of All Time!
SUBSCRIBE TO & FOLLOW LATINO VOICES