As tomorrow marks two whole years since Will and Kate tied the knot, we've been revisiting all the little moments that made their royal wedding so special. While we recounted Pippa Middleton's bridesmaid blunders yesterday, it's time to shine our spotlight on one member of the wedding party who performed his role well: Prince Harry.
While Prince William took serious vows, his baby brother kept our spirits high. Instead of stealing the show like some siblings, Harry demonstrated how to compensate for some of the traits Will lacked. Behold, our heart-meltingly adorable list that proves Harry was the best groomsman ever:
1. Those dance moves. (Er, his impersonator's dance moves.)
2. That smile.
3. He's great with kids.
4. He can keep a straight face next to Pippa.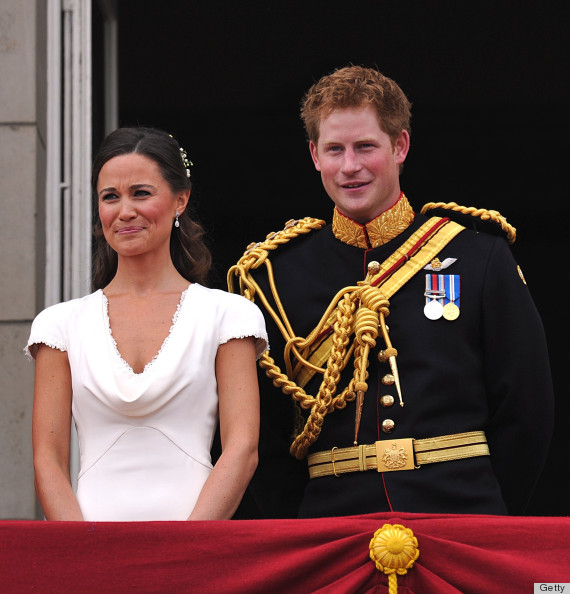 5. He knows when to be serious.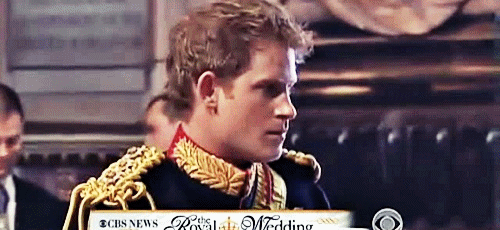 6. But he still manages to make us laugh.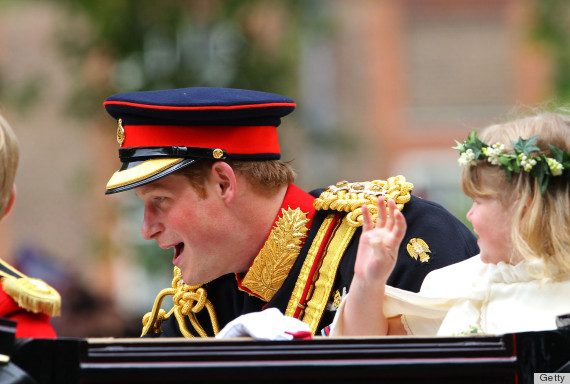 7. He knows how to accessorize basic black.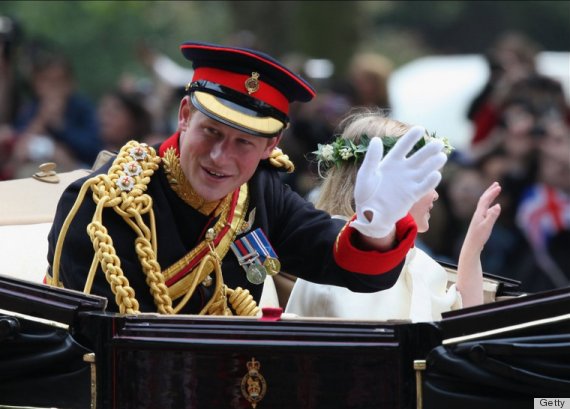 Anything we forgot? Let us know in the comments! And click here for more royal wedding anniversary coverage!
We could click through this one all day long...
Spend Some Quality Time With Prince Harry...
Before a ceremony at the Army Aviation Centre in Middle Wallop, England.

You temptress.

That baby better not wash those gloves.

It only counts if there's tongue.

Baby, it's cold outside.

"What are you thinking about?"

We're winning!

Need a back rub?

Here's one way to stop traffic.

Hugging is a partner sport, Harry.

Atop a noble steed.

Harry cleans up real nice.

The only Harry photo you need.

"What photos?"

We'd trust Harry with our shopping bags any time.

At the launch of The Soldier Challenge at the Imperial War Museum in London.

At the launch of The Soldier Challenge at the Imperial War Museum in London.

Cheering up Ziosia Novak in Berlin, Germany, where he received a Golden Heart Award for his charitable work.

Looking polished and professional.

Looking vulnerable.

Gotta protect that face from frostbite.

We can melt that snow right off your face.

At a rehearsal for Prince William and Kate Middleton's royal wedding at Westminster Abbey in London.

In a carriage procession to Buckingham Palace after the marriage of Prince William and Kate Middleton in London.

Violent.

At the British Formula One Grand Prix in Northampton, England.

At the British Formula One Grand Prix in Northampton, England.

At Ascot Racecourse in Ascot, England.

"How'd you get this number?"

Visiting RAF Honington in Suffolk, England.

Nice moves.

Looking pensive.

You could save our lives any day.

We drew this picture of you.

Hey. Keep your hands to yourselves.

Doing his best Usain Bolt impression at the Usain Bold Track at the University of the West Indies in Kingston, Jamaica.

Visiting Up Park Camp in Kingston, Jamaica.

Two thumbs way up.

At a Thanksgiving service in Windsor, England.

Playing picture-perfect polo in Sao Paulo, Brazil.

Preparing to play polo in Ascot, England.

Traveling to a ceremony at Buckingham Palace in London.

He's smiling just for us

Harry will catch us.

Slow clap.

Hilarious!

"How big?"

Santa's little helper.

The Thinker.

We love a man who's not afraid to get his hands dirty.

Prince Harry seems to be making a habit of challenging Olympic gold medalists. First, Usain Bolt, who, being the good sport he is allowed Harry to win in a race in Jamaica earlier this year and now it's swimmer Ryan Lochte. After a night of partying in Las Vegas, Prince Harry reportedly challenged Lochte to a race in the pool of Wynn hotel's XS nightclub at 3am. And at no surprise at all, Ryan won the breaststroke battle in front of a large group of onlookers.
Want more? Be sure to check out HuffPost Style on Twitter, Facebook, Tumblr, Pinterest and Instagram at @HuffPostStyle.
--
Do you have a style story idea or tip? Email us at stylesubmissions@huffingtonpost.com. (PR pitches sent to this address will be ignored.)