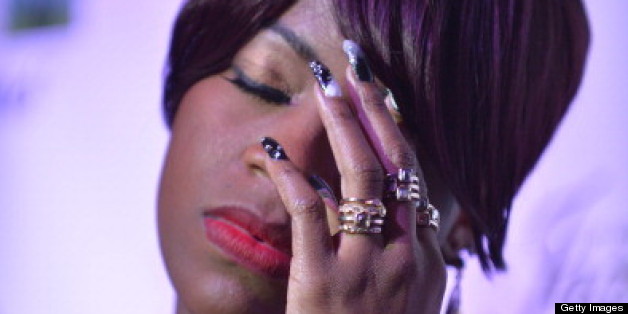 While Fantasia is on pace to land her third top 10 album,"Side Effects Of You," this week, the "American Idol" winner has lost her battle to keep her North Carolina mansion.
According to court documents obtained by TMZ, Barrino has avoided the foreclosure process and transferred the deed to a bank in February, leaving behind the 6,500-square-foot home which was reportedly purchased in 2007 for $1.3 million.
The singer's foreclosure woes dates back to 2008, where she was accused of defaulting on a $58,000 loan from Florida-based company, Broward Energy Management. All of which led Barrino to put the house on the market last April for $800,000.
While promoting her VH1 reality series, "Fantasia For Real," in 2010 the North Carolina-native addressed foreclosure rumors with CNN and dismissed that "Idol" creator, Simon Cowell, assisted in bailing her out.
"The show will set the record straight. I am still in my house, it wasn't a foreclosure and no, Simon Cowell did not help me pay any of my bills, though I thought that story was cute," she admitted.
"At the time I had a lot of different lawsuits, people just trying to come after me and for awhile I went without management. I did have a lawyer, but I guess, I don't know if it was a money situation or the lawyer just had too much on his hands, I don't know, but he wasn't showing up for court…"
She later added, "The courts put both of my homes up for auction, so there was no foreclosure. It wasn't that we weren't paying the bills or didn't have money. I guess when people heard I was doing 'The Color Purple' [on Broadway] they thought I had 'Color Purple'/Oprah Winfrey money."
PHOTOS:
PHOTO GALLERIES
Fantasia's North Carolina Mansion