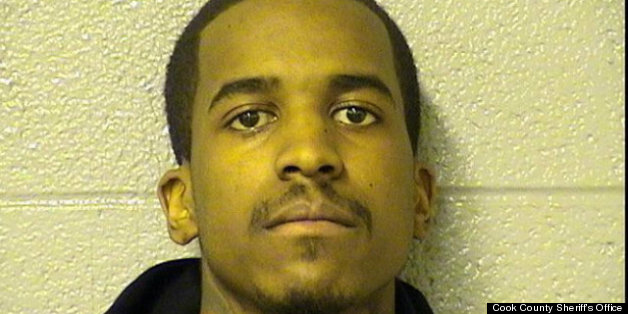 Chicago rapper Lil Reese was arrested Sunday on a downstate warrant stemming from a 2012 video (NSFW, posted here) that police say shows the Chief Keef crew member beating a woman during a party.
Reese, whose given name is Tavares Taylor, was arrested in the 4400 block of South Wells Street around 4 a.m. after police found him napping in a car in Fuller Park, the Tribune reports.
The warrant issued in downstate in Champaign County charges the 20-year-old with criminal trespass, mob action and battery after he allegedly refused to leave a woman's apartment in February of 2012. Police have identified Taylor as the man in a video seen punching the woman until she fell to the ground.
According to DNAinfo Chicago, it was Taylor's napping that caught the police's attention. Officers walked up to the car so they could talk to him and only after they did a name check did they realize a warrant had recently been issued for his arrest.
DNAinfo reports police documents also list Taylor as a Black Disciples street gang member.
Monday, Taylor was transferred to Champaign County after appearing in Cook County Court Sunday, the Sun-Times reports. The warrant listed Taylor's bail at $100,000.
According to the Sun-Times, though the incident happened in early 2012, a warrant for Taylor's arrested was just issued Thursday.
In addition to the charges from the video, the troubled rapper was engaged in an ongoing rivalry with fellow aspiring rapper Lil JoJo, or Joseph Coleman, who was gunned down in the city's Englewood neighborhood in late 2012.
RELATED ON HUFFPOST:
PHOTO GALLERIES
Crime In Chicago