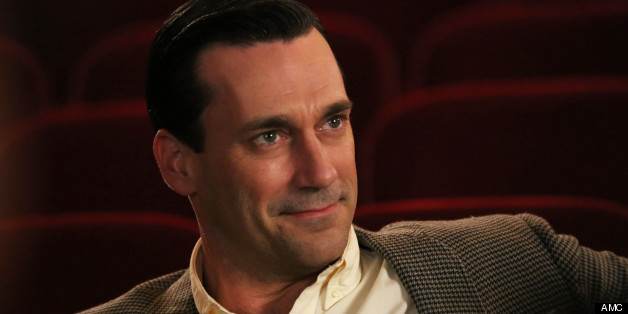 Sunday night's episode, "The Flood," featured the assassination of MLK and the show's characters reacting to King's tragic murder. On Twitter, some fans praised the episode for depicting the historic events, while others criticized the portrayal.
The Huffington Post's Maureen Ryan commended the show for how it introduced the moment in history. "The assassination of Dr. Martin Luther King, Jr. was an enormous event that affected the course of American history. Thanks to the various strategies employed by the show, the news felt as though it came from nowhere (though, as more than one character noted, it's not as if such an event hadn't been predicted)," she wrote. "Even if we had speculated before the season began about whether this enormous incident would be discussed during the season, thanks to 'The Flood's' stealthiness, the events of that April day felt like a bolt from the blue."
Click through the slideshow below for Twitter reactions to the episode and then add your own in the comments below.
Viewers React to MLK on Mad Men
"Mad Men" airs Sundays at 10 p.m. ET on AMC.
SUBSCRIBE AND FOLLOW
Get top stories and blog posts emailed to me each day. Newsletters may offer personalized content or advertisements.
Learn more