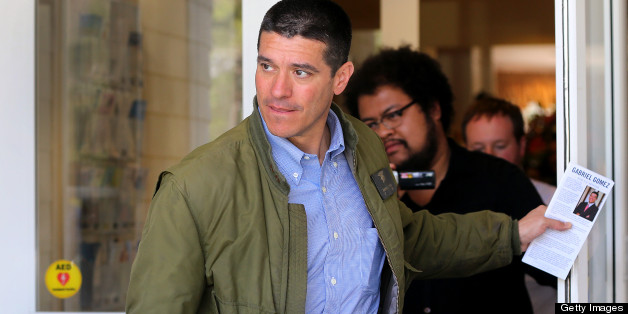 John Kerry's old Senate seat may go Latino.
For a Republican Party hoping to reach out to Latinos to make up for GOP presidential candidate Mitt Romney's poor performance, Gomez has an attractive profile.
Gomez presents himself as a small-government conservative big on fiscal discipline but open on social issues, particularly immigration.
Gomez also said that he supported a pathway to citizenship.
"It can't be an easy path, but it can't be an impossible path," Gomez said. "This isn't just a moral issue anymore, this is an economic issue."
Gomez said that to qualify for citizenship, undocumented immigrants should have to learn English, integrate within American society, and "embrace the idea of America and pledge allegiance."
There are three Latino senators in the U.S. Congress -- Bob Menendez (D-N.J.), Marco Rubio (R-Fl.) and Ted Cruz (R-Texas) -- all of whom are Cuban-American.
Also on HuffPost:
Pols Say The Darndest Things About Latinos
SUBSCRIBE AND FOLLOW
Get top stories and blog posts emailed to me each day. Newsletters may offer personalized content or advertisements.
Learn more