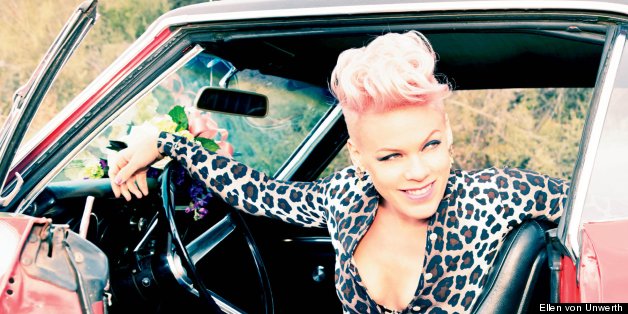 Pink rocks the cover of Glamour magazine's June issue, flaunting her killer abs and taking the plunge in a see-through dress.
The 33-year-old looks better than ever after giving birth to her first child, daughter Willow, in June 2011 and is currently performing around the world for her Truth About Love tour. So, how does she balance it all? Well, practice.
Pink has been topping the Billboard charts since the late '90s, competing against some of the best pop stars of our generation, including Christina Aguilera, Beyonce and Britney Spears. Not to mention, she co-existed with the handful of boy bands who dominated the early 2000s -- actually, she confesses she even dated a famous member of Justin Timberlake's posse.
"It was Beatlemania for those boys. I got in trouble for toilet-papering 98 Degrees' bus," Pink tells Glamour of her days on the road with 98 Degrees and *NSYNC.
"Joey Fatone was in love with me," she reveals, explaining, "He took me to Friendly's on a date, and he bought me an ice cream. Such a sweetheart. He asked my dad's permission."
Who knew?!
Nowadays, Pink is happily married to her husband of seven years, Carey Hart, although the "Try" singer admits it hasn't been easy. The couple tied the knot in January 2006, separated in February 2008 and rekindled their romance two years later before announcing they were expecting a baby. (Who ended up to be their daughter Willow, of course).
When asked if it's hard to accept that things are good with her and Hart after battling some tough times, Pink admits, "Accept that it's good? Are things ever good?"
"I don't believe that exists," she continues. "Long-term relationships are an everyday choice. It's harder to be in a marriage than it is to bounce from one relationship to the next. We're good because we communicate and we've grown up together, not because we don't fight."
Speaking of fights, Pink says she was recently furious with Hart after he forgot to congratulate her after a performance.
"Carey! What was the last thing we fought about? Oh, I know! You not getting me flowers and being a douchebag. That was it," Pink screams to Hart, who was sitting in the next room during Glamour's interview.
"He needed to get me flowers after I had a big show," she adds. "Hear that, Carey? I'm throwing you to 17 million wolves [Glamour readers] right now, buddy."
For more with Pink, head over to Glamour.com or pick up the June issue on newsstands May 7.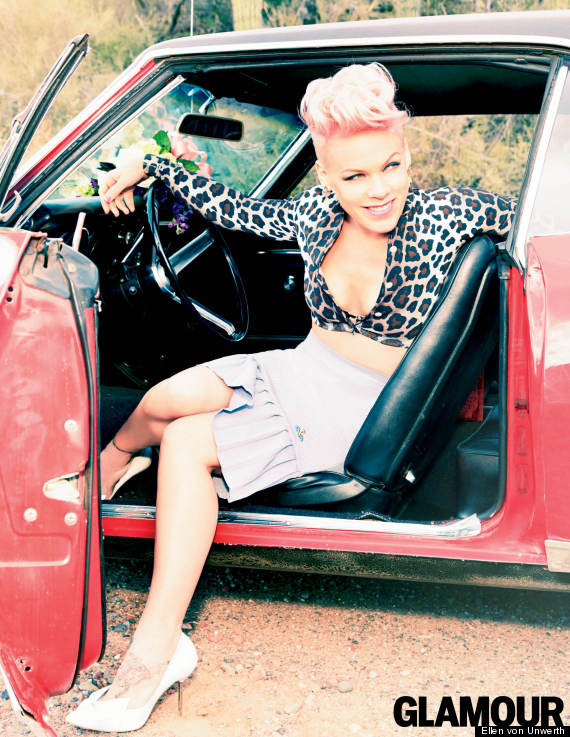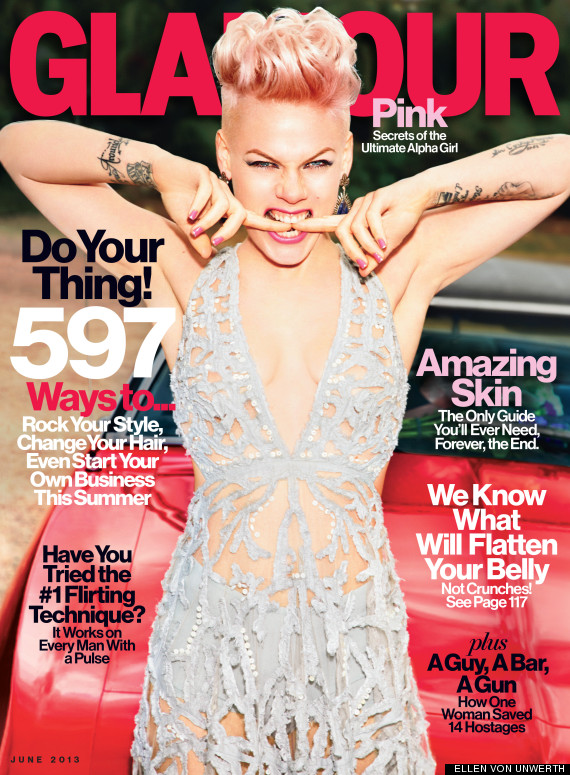 SUBSCRIBE TO & FOLLOW LIFESTYLE
We're basically your best friend… with better taste. Learn more