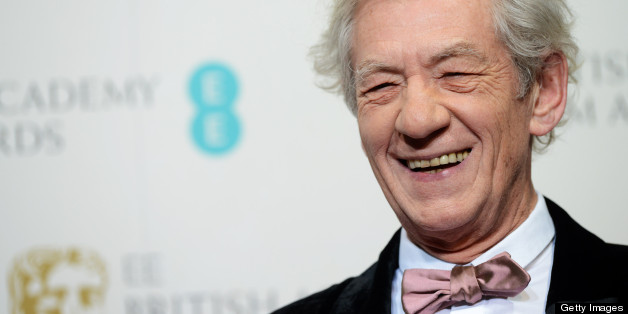 Getty Images
Sir Ian McKellen's new sitcom, "Vicious," debuted to 5.7 million viewers on ITV in the UK, according to Deadline.
The sitcom, written by "Family Guy" and "Will & Grace" veteran Gary Janetti, stars McKellen and Sir Derek Jacobi as a gay couple. Season 1 of the "Vicious," which was originally titled "Vicious Old Queens", is six 30-minute episodes.
In an interview with Jonathan Ross, McKellen said, "I got the script and it was called 'Vicious Old Queens' and I said, 'I'm not old!'" McKellen and Jacobi's characters have been together for almost 50 years and they live their lives sort of apart from the world and McKellen said they're horrible to each other. "That's the way they get through life," he said.
Ross compared the show to "The Golden Girls" and McKellen agreed there are some similarities.
Take a peek at some clips from "Vicious" below. "Misfits" and "Game of Thrones" fans will recognize Iwan Rheon.
For more on the "Vicious" ratings, click over to Deadline.
2013 Renewal Index: Canceled, Renewed & On The Bubble Shows
YOU MAY LIKE
CONVERSATIONS
FOLLOW HUFFPOST