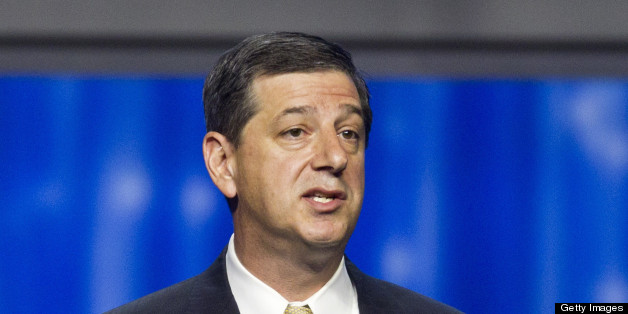 The nation's largest private employer says it can't hire veterans quickly enough.
Walmart plans to accelerate the hiring process for veterans seeking employment to 30 days from job application to final offer, Walmart U.S. president and CEO Bill Simon announced Tuesday.
Walmart's pledge comes the same day as a White House statement about Joining Forces, a private-public venture launched two years ago by first lady Michelle Obama and Jill Biden, wife of Vice President Joe Biden. Walmart is just one of more than 2,000 companies who have joined the White House's Joining Forces initiative.
"The private sector is stepping up for our heroes, just as they have stood for us," Simon said in a statement with the announcement. "Every company in America has benefited from the service and sacrifice of our men and women in uniform. Sadly, too many of those who fought for us abroad now find themselves fighting for jobs at home."
Walmart spokeswoman Brooke Buchanan told The Huffington Post that Simon views veterans' first year out of active duty as "critical" and doesn't think they should struggle to find work.
Also on HuffPost:
10 Best Employers Of American Veterans
SUBSCRIBE AND FOLLOW
Get top stories and blog posts emailed to me each day. Newsletters may offer personalized content or advertisements.
Learn more