Every spouse has annoying habits. When you're married, you never let others know how irritated you are over your wife or husband's more obnoxious traits, because a) it's the polite thing to do and b) you love them.
After divorce, though? It's no holds barred. Scroll down to see what our readers on Facebook and Twitter said was the nastiest habit their ex possessed, then tell us your ex's worst habits in the comments.
1.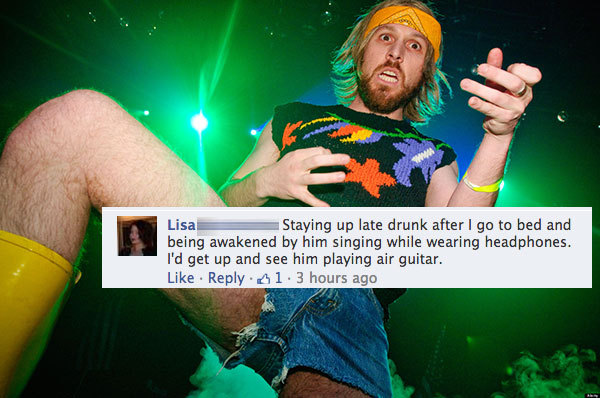 2.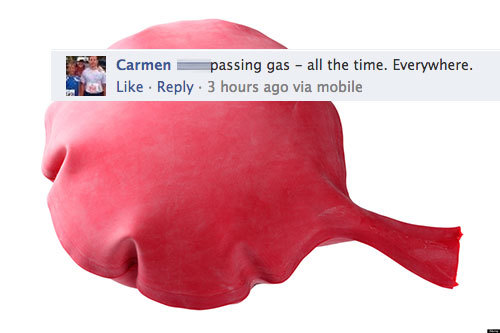 3.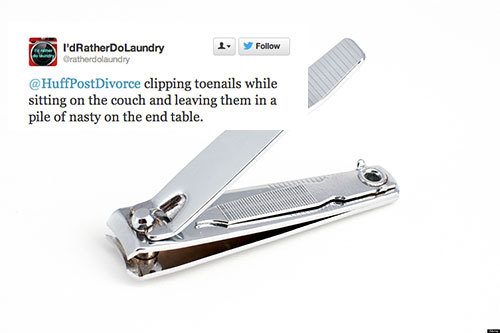 4.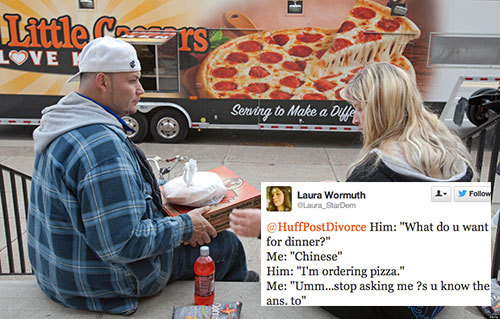 5.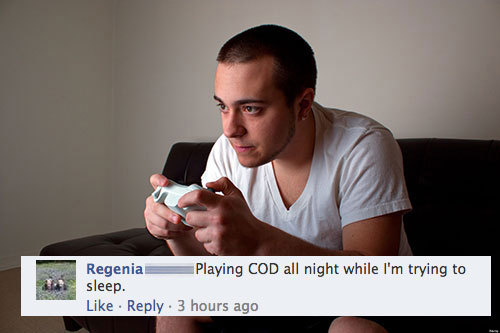 6.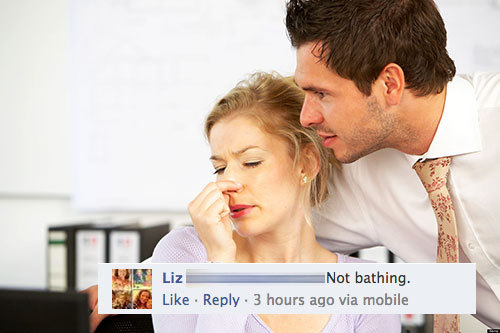 7.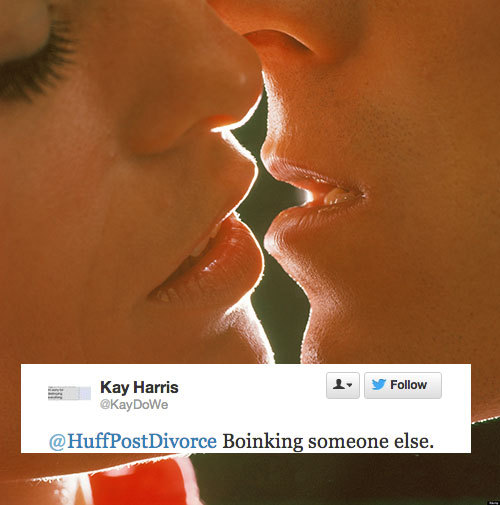 8.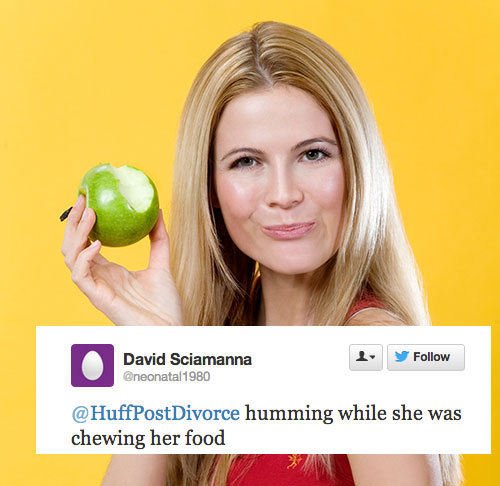 SUBSCRIBE AND FOLLOW
Get top stories and blog posts emailed to me each day. Newsletters may offer personalized content or advertisements.
Learn more