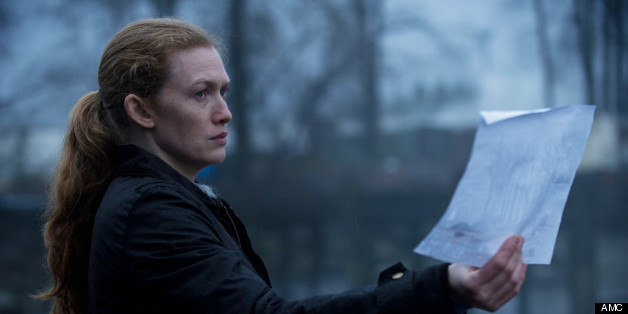 It still rains a lot. But everything else has changed in the damp and deadly world of AMC's "The Killing" for season three. Sarah Linden (Mireille Enos) has quit Seattle homicide and lost custody of her teenage son. Her ex-partner Det. Stephen Holder (Joel Kinnaman) has a new suit, new partner and an improved outlook on life. And the central mystery that reunites them isn't solving one murder, but numerous, as a serial killer has been quietly preying on homeless street kids.
SUBSCRIBE AND FOLLOW
Get top stories and blog posts emailed to me each day. Newsletters may offer personalized content or advertisements.
Learn more