Chicago Lake Liquor Store Offers 'Escort Quality, Hooker Pricing' (PHOTO)
Using sex workers as price points is one way to get your shoppers' attention.
Redditor PitPatrick shared this sign discovered at the Chicago Lake liquor store: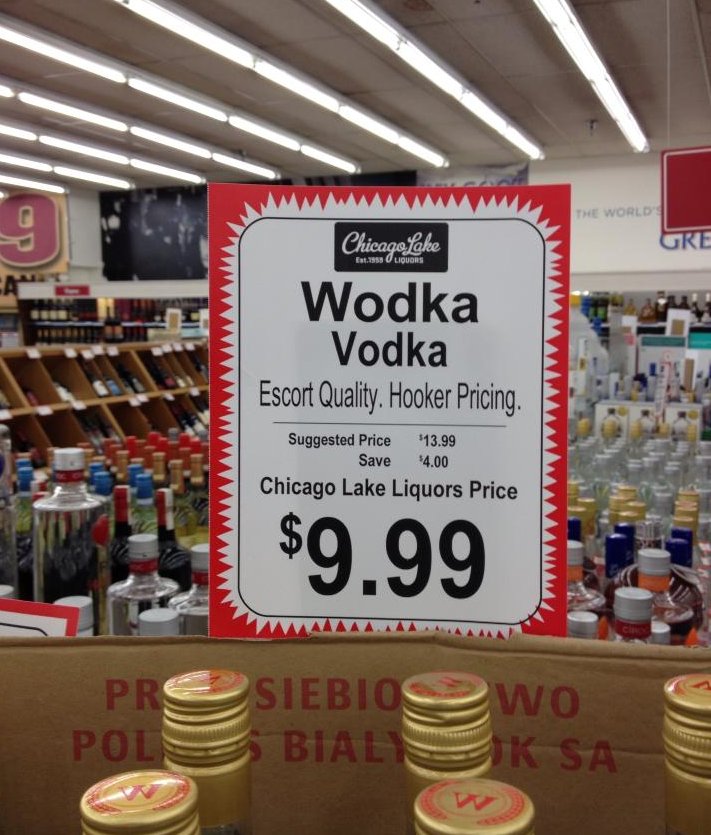 We'll get our vodka elsewhere, thanks.
CORRECTION: A previous version of this article stated that the liquor store was in Chicago, IL. The liquor store is named "Chicago Lake" and is located in Minneapolis, MN.