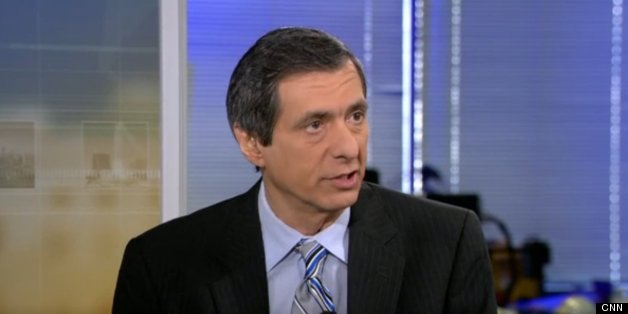 A CNN spokesperson told The Huffington Post's Michael Calderone that "there has been no status change with Howard Kurtz [and] he remains the host of Reliable Sources. He will address this issue on the program this weekend."
The spokesperson also told The Huffington Post that the network was reviewing Kurtz's connection to Daily Download, a little-known website that the media critic had been contributing to and promoting while employed by Newsweek/The Daily Beast and CNN.
The Daily Beast's decision to fire Kurtz came one day after the former Washington bureau chief published an erroneous story on Jason Collins, the NBA star who came out as gay earlier this week. The Daily Beast ended up retracting the story and apologizing for the error. Hours later, Newsweek/Daily Beast chief Tina Brown tweeted that the company had parted ways with Kurtz.
A source at CNN told TVNewser on Thursday that "Kurtz's current deal with the cable channel will likely be his last." Jeff Zucker has been revamping the network since he took over as president of the network in January. He has created new programming and fired some longtime hosts and contributors in recent months.
Also on HuffPost:
The Sports World Reacts To Jason Collins
SUBSCRIBE AND FOLLOW
Get top stories and blog posts emailed to me each day. Newsletters may offer personalized content or advertisements.
Learn more