 The latest example comes courtesy of Sarah Palin's wardrobe at the NRA convention in Houston on Friday. Palin addressed the crowd wearing a t-shirt manufactured by UnderArmour proclaiming, "Women Hunt" in pink lettering.
Does this marketing strategy actually make women feel like guns are designed with their needs in mind? Does it make them feel like guns contribute to their femininity or sex appeal? Does it make guns seem less threatening? What do you think?
LOOK: Sarah Palin Wears 'Women Hunt' T-Shirt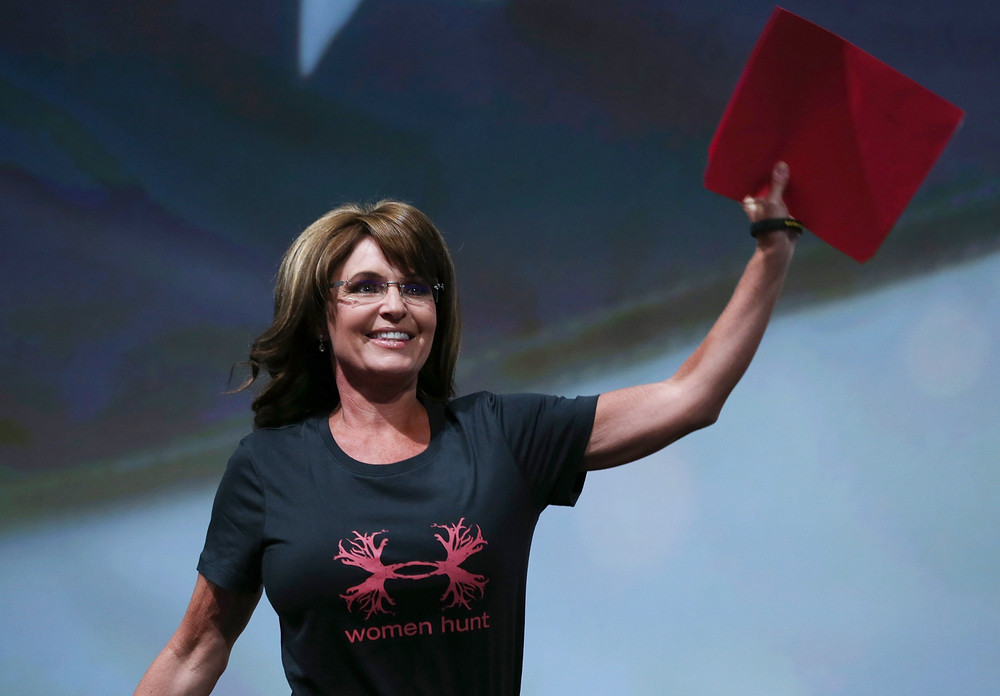 SUBSCRIBE AND FOLLOW
Get top stories and blog posts emailed to me each day. Newsletters may offer personalized content or advertisements.
Learn more