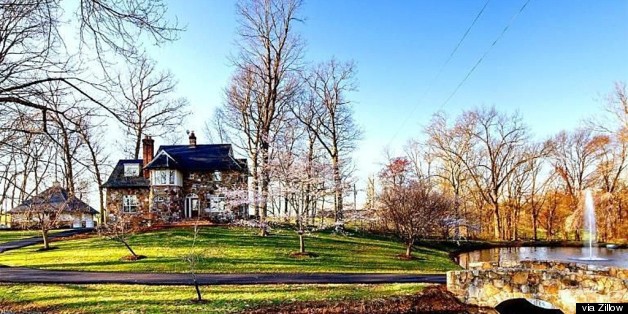 An $8 million Virginia farm is getting some listings love. The 225-acre Middleburg property is a finalist in this year's Doory Awards -- a Zillow and HGTV search for the country's best home listings.
The farm is in the "Great Outdoors" category, facing exquisite competition against a Montana mountaintop cabin, a horse farm in New Jersey, a Malibu vineyard, and other impressively expensive, expansive places.
Check out Virginia's entry: The property is listed for $8,175,000 (estimated mortgage: $28,906 per month!).The house on these many acres has 3 bedrooms and 4 baths. The land -- and there's so much land -- is suitable for cattle, horses, a vineyard, or even more houses for people you'd like around, but not in one of those three precious bedrooms.
6489 John S Mosby Hwy., Middleburg, Va., $8,175,000
Looking for a swanky D.C.-area abode for a little, but only a little, less than $8 million? Do we have listings for you!
Spend Your Money On These Expensive D.C. Area Homes
SUBSCRIBE AND FOLLOW
Get top stories and blog posts emailed to me each day. Newsletters may offer personalized content or advertisements.
Learn more