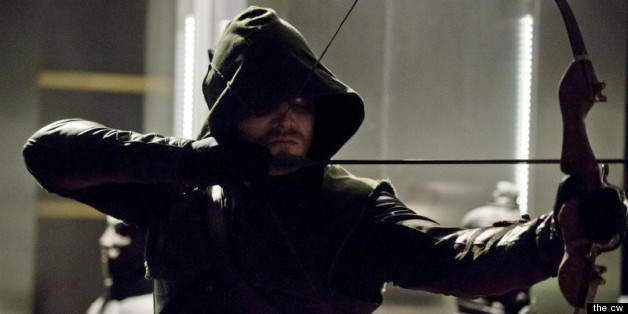 Oliver Queen might not be the only green superhero on Arrow.
As The CW's super series heads towards its first season finale, Oliver (Stephen Amell) will work against the clock during the island flashbacks to prevent Fyers (Sebastian Dunn) from fulfilling his mission of shooting down a Ferris Air jetliner. Yes, the same Ferris Air that's generally equated to Hal Jordan's Green Lantern.
SUBSCRIBE AND FOLLOW
Get top stories and blog posts emailed to me each day. Newsletters may offer personalized content or advertisements.
Learn more