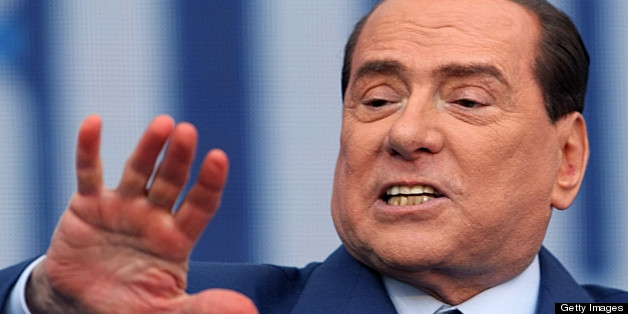 Berlusconi's first option is to appeal the verdict at the Court of Cassation, where the trial would be held with a larger defense counsel. In addition to his usual lawyers, Niccolò Ghedini and Piero Longo, an additional lawyer, Franco Coppi, would participate to the case. Coppi is a symbolic figure in Italian criminal law, having defended former Prime Minister Giulio Andreotti in mafia-related cases.
Berlusconi could also hope for a positive decision at the Constitutional Court. In 2010, Berlusconi tried to have the tax fraud trial suspended on the grounds of legitimate impediment. Judges initially refused, but Berlusconi appealed to the Constitutional Court.
If the Constitutional Court's decision were to be favorable to Berlusconi's plea, the entire trial or at least parts of it would have to be reheard, and today's sentence could be reversed.
This piece has been translated from Italian and originally appeared on HuffPost Italy.

Also on HuffPost:
Berlusconi's Best Facial Expressions
SUBSCRIBE AND FOLLOW
Get top stories and blog posts emailed to me each day. Newsletters may offer personalized content or advertisements.
Learn more