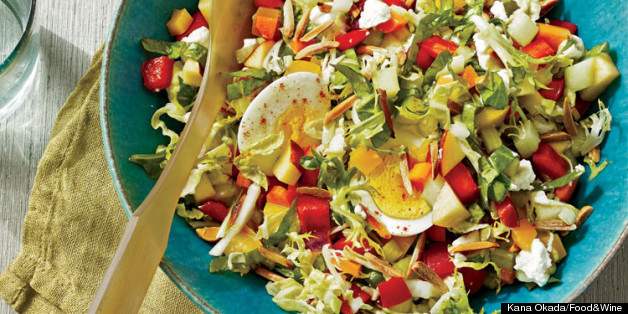 Chopped salads are not something to be intimidated by. Sure, you don't normally make them at home. Chopped salads are typically created behind all-too-confusing and totally chaotic salad bars run by people who move way too fast. But chopped salads don't have to be that stressful. And they're not when you make them at home.
While you don't really need a recipe for chopped salad -- you can pretty much just throw in all of your favorite things -- this recipe is a good guide to get you on your way to chopped salad mastery. It's loaded with rich ingredients like goat cheese and almonds that are nicely paired next to quick-pickled bell peppers.
Get the Chopped Salad with Quick-Pickled Vegetables recipe
Want to read more from HuffPost Taste? Follow us on Twitter, Facebook, Pinterest and Tumblr.
Get more salad recipes.
PHOTO GALLERIES
Salad Recipes