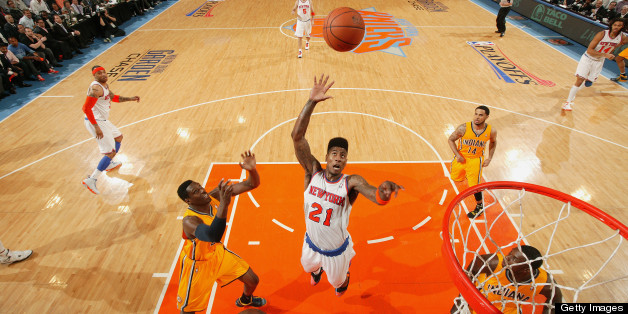 After the Knicks' series-evening win, Shumpert showed that he's got wings away from the court, too. TNT's Rachel Nichols tweeted a picture of the kicks that the 22-year-old, second-year small forward was wearing.
Had Shumpert been wearing those Adidas sneakers during the game, perhaps he would have kept soaring up to the rafters at the Garden after this epic dunk.
SUBSCRIBE AND FOLLOW
Get top stories and blog posts emailed to me each day. Newsletters may offer personalized content or advertisements.
Learn more