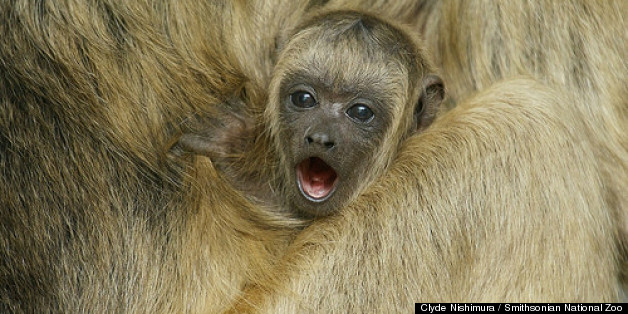 WASHINGTON -- CUTE ALERT.
Don't say we didn't warn you.
Just in time for Mother's Day, the Smithsonian National Zoo released photos of some of its most adorable mom and baby pairs. The images are pretty clear evidence that the bond between a mother and child is there no matter the species.
There's been a baby boom recently at the zoo. Sloth bear cub Hank was born in December and will make his National Zoo debut this summer, and twin cheetah cubs Carmelita and Justin, named after Olympic sprinters, just celebrated their first birthday.
Meanwhile, we're pretty obsessed with these two clouded leopard cubs born in February. They're growing up fast and are the cutest things we've seen in a long time.
There could even be another panda cub in the future!
Do any of these animal mom and baby pairs remind you of your own maternal relationship? Share in the comments!
PHOTO GALLERIES
National Zoo Moms and Babies
And, just because, here are some more photos of those adorable clouded leopard cubs:
PHOTO GALLERIES
Clouded Leopard Cubs