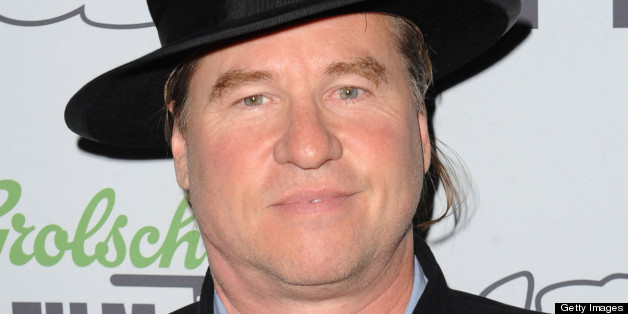 Prince Harry isn't the only celebrity gracing Capitol Hill this week.
Val Kilmer, the actor of "Batman Forever" and "Real Genius" fame, found himself on Capitol Hill on Wednesday -- and took to tweeting everything in sight.
Senate Hart Building!
George Washington!
Hallway!
Capitol!
Selfie + basement hallway!
The actor was in Washington making an appearance in favor of the Equitable Access to Care and Health Act, or EACH Act, which would allow people to claim religious exemptions from Obamacare.
Some in D.C. were excited to spot Kilmer around town:
So I saw Val Kilmer when I went to lunch today. Yep, that happened.
And some people had policy questions:
@valekilmer, why do you support the EACH Act? I'd love to know.
While others were simply concerned about the change in hairstyle:
@valekilmer I don't know whether to cry or scream! Your hair is so beautiful as it was! Good luck swimming with the Capitol Hill Sharks....
Kilmer may be new enough to D.C. that his appearance here creates a stir, but he's no stranger to politics. The former embodiment of Bruce Wayne has a history of environmental activism and flirted with a run at the governor's office in New Mexico in 2010.
Related on HuffPost:
2013 White House Correspondents Dinner Celebrities
SUBSCRIBE AND FOLLOW
Get top stories and blog posts emailed to me each day. Newsletters may offer personalized content or advertisements.
Learn more