In honor of Mother's Day, we asked HuffPost Teen's Pheed and Twitter followers to describe their moms to us using just three words. Here is a visualization of the most popular words they submitted -- which included "Loving," "Strong," and "Beautiful" as the top three.
If you're looking for the right thing to say to your mom this Sunday, consider throwing a few of these her way!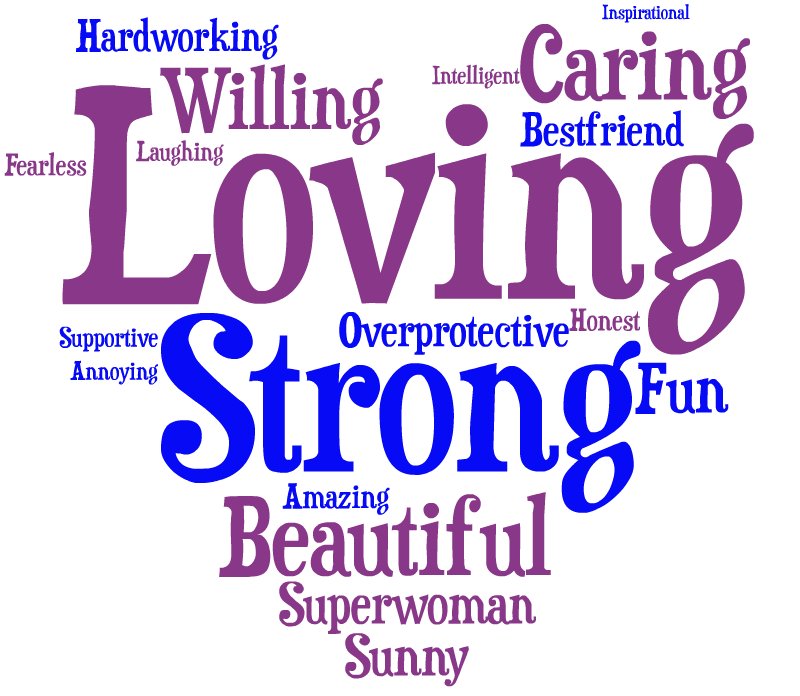 What 3 words would you use to describe your mom? Tweet them to us at @HuffPostTeen! #3WordsToDescribeMyMom
Also on HuffPost:
Disney Stars' Celebrate Their Moms
SUBSCRIBE AND FOLLOW
Get top stories and blog posts emailed to me each day. Newsletters may offer personalized content or advertisements.
Learn more