The Words You Use To Describe Your Mom (WORD CLOUD)
In honor of Mother's Day, we asked HuffPost Teen's Pheed and Twitter followers to describe their moms to us using just three words. Here is a visualization of the most popular words they submitted -- which included "Loving," "Strong," and "Beautiful" as the top three.
If you're looking for the right thing to say to your mom this Sunday, consider throwing a few of these her way!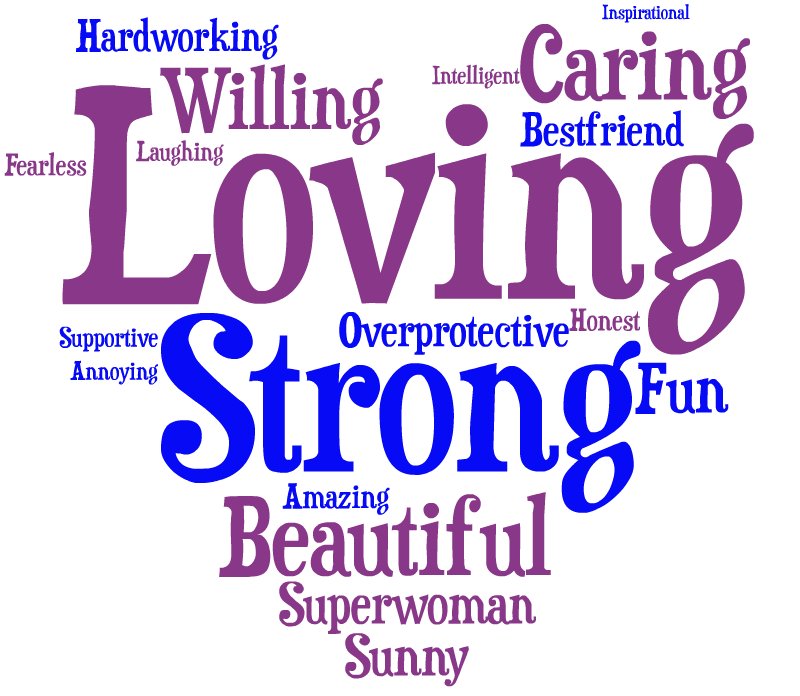 What 3 words would you use to describe your mom? Tweet them to us at @HuffPostTeen! #3WordsToDescribeMyMom