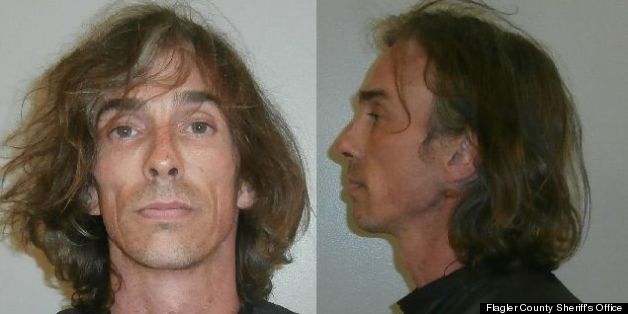 Flagler County Sheriff's Office
It's good to stay positive.
The St. Augustine man allegedly tried to elude officers after crashing a stolen Honda at around 3:30 a.m. Saturday.
Deputies responding to the crash saw Mulligan get out of the vehicle and run. A passenger in the car told deputies she was Mulligan's girlfriend. She said Mulligan told her he stole the car and planned to run. He also allegedly told her to hide from law enforcement.
Deputies say they eventually found Mulligan hiding under some brush. In the cruiser, Mulligan admitted, "I shouldn't have ran" and also stated, "Peace, love and happiness," according to the report.
Mulligan was charged with grand theft auto, resisting arrest without violence, driving with a suspended license, and leaving the scene of an accident, according to the Flagler County Sheriff's Office. His total bond was set at $7,000.
FOLLOW HUFFPOST