According to devilduck's post, the picture was snapped at the Seattle location of Asian specialty supermarket Uwajimaya. By the looks of the market's Facebook page, someone very creative works in the meat department -- he or she has done this sort of thing before.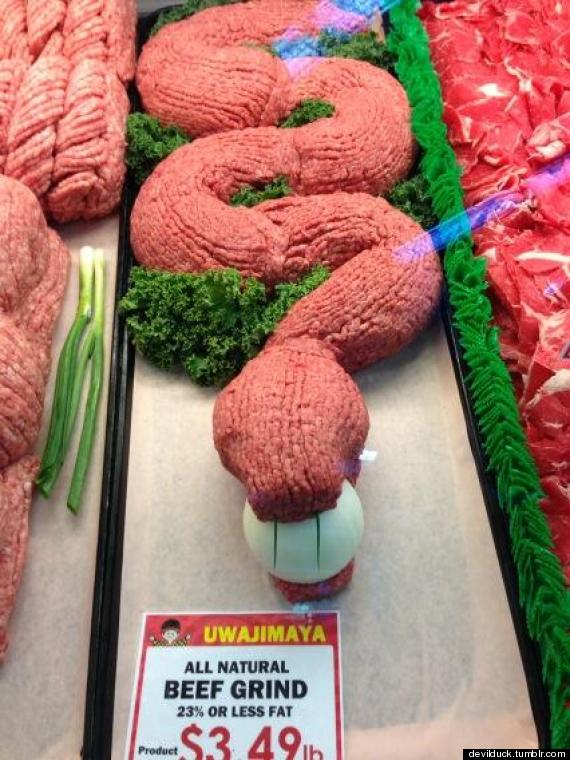 SUBSCRIBE AND FOLLOW
Get top stories and blog posts emailed to me each day. Newsletters may offer personalized content or advertisements.
Learn more