 Alamy
When it comes to sentencing former Congressman Jesse Jackson Jr. and his wife, ex-Chicago alderman Sandi Jackson, it seems everyone has an opinion.
Dozens of letters to federal judges have poured in during recent weeks, with petitioners lodging requests for both mercy and punishment.
For the disgraced ex-representative Jackson, disaffected former constituents and one-time congressional colleagues have all weighed in. Former 2nd Congressional District constituent Gregory Ritter pulled no punches in his letter to Judge Wilkins, The Hill reports:
Markham, Ill. resident Tiny Hawkins disagreed, saying Jackson never did anything for the district during his tenure.
"The congressman comes from a prominent family and has been afforded the best education that a lot in our society has not," Hawkins wrote. "I am asking that you do the right by his constituents and treat him as you would any other person."
Letters were adressed to both Judge Robert Wilkins who oversaw Jackson's trial but later recused himself from sentencing, and Judge Amy Berman Jackson (no relation). Among the letters posted publicly late Tuesday by Judge Jackson was a crayon-scrawled plea from a Jackson relative. It was a simple six-word plea signed by "Tatiana, 5:"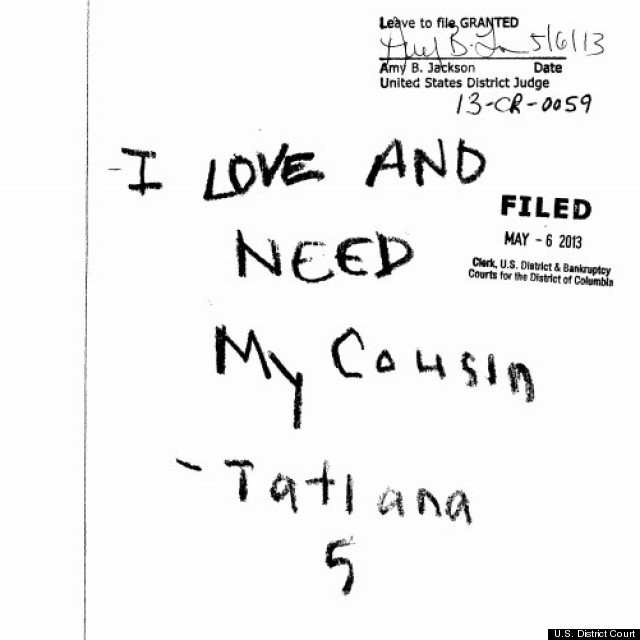 Related on HuffPost:
Jesse Jackson Jr. Through The Years
FOLLOW HUFFPOST