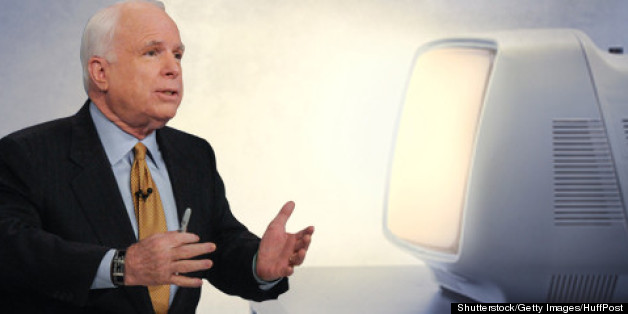 America's disgruntled cable subscribers have found a fighter for them in Washington: former presidential candidate John McCain.
"It is time, in my view, to restore the proper operation of the market by empowering American consumers," McCain said in his statement. He went on to say that the a-la-carte model is "the right thing to do and popular with consumers in large part because of rising cable prices, which are dramatically outpacing cost of living."
McCain has the numbers to back up the claim. He cited a recent FCC pricing survey, which found that since 1995 the average monthly cable bill for expanded basic service -- the most popular tier -- has skyrocketed from about $25 a month to $54 a month -- a 116 percent increase. That $25 in 1995 only has the purchasing power of about $38 today, according to the Bureau of Labor Statistics.
SUBSCRIBE AND FOLLOW
Get top stories and blog posts emailed to me each day. Newsletters may offer personalized content or advertisements.
Learn more