We all have them. Those embarrassing photos from childhood that you would be happy to never see again. These people, however, saw them and went a step further by recreating those precious and memorable moments.
Check out some of the best then and now pictures and let us know which one you think did the best job recreating their childhood in the comments section.
The Question On Everyone's Mind: Where Did He Get Those Overalls?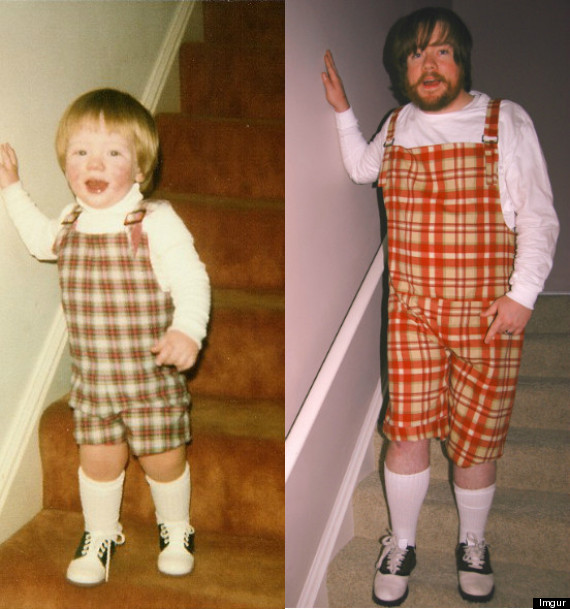 Imgur via reddit.
Still Screaming For Ice Cream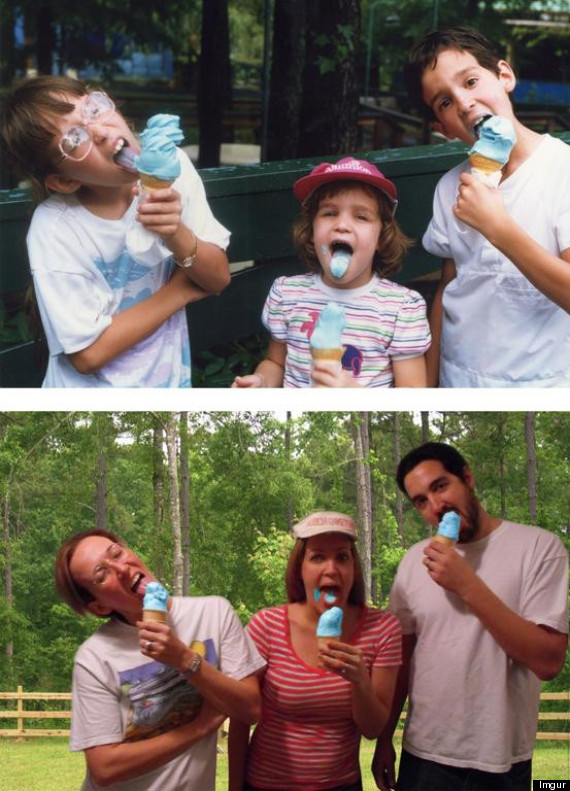 Imgur via reddit.
This Photo Makes The Purchase Of Beanie Babies Almost Worth It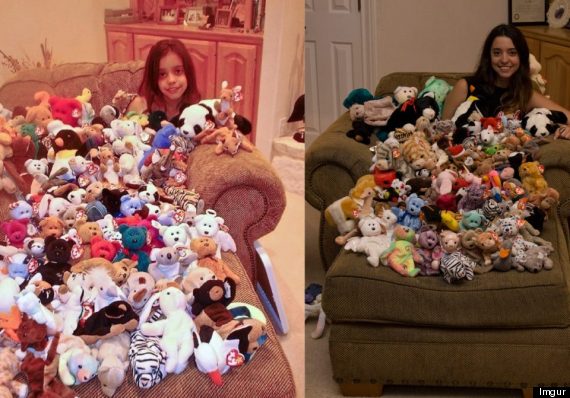 Imgur via reddit.
Demonstrating The Correct Way To Wear A T-Shirt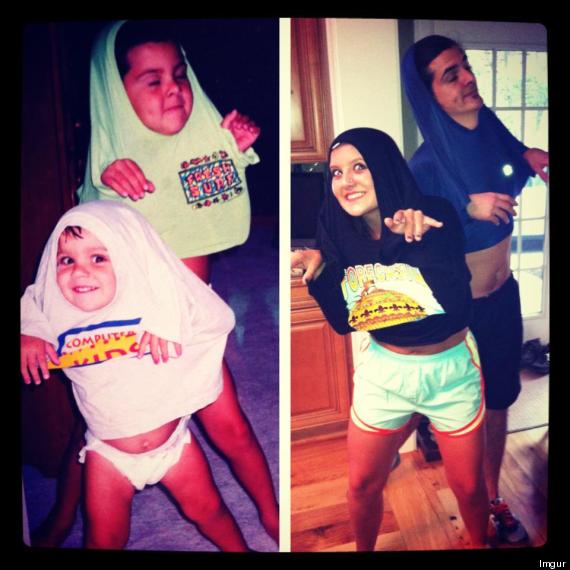 Imgur via reddit.

Once A Computer Nerd, Always A Computer Nerd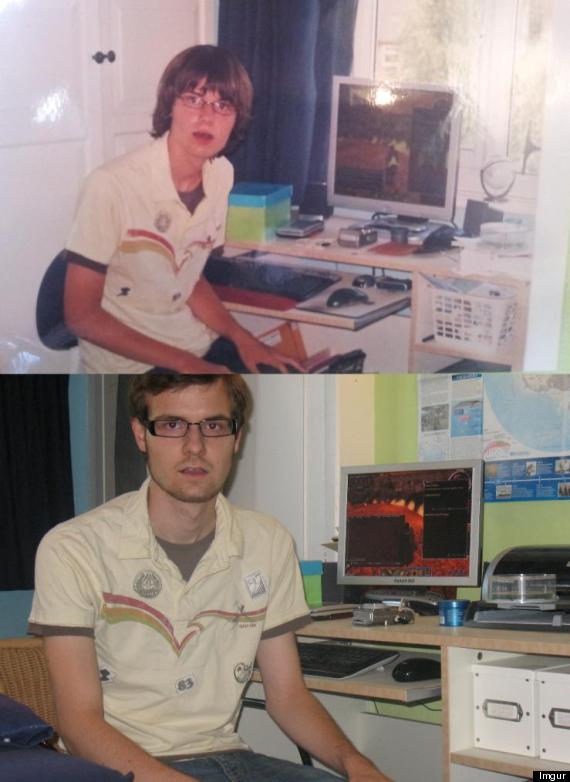 Imgur via reddit.
Dreams Come True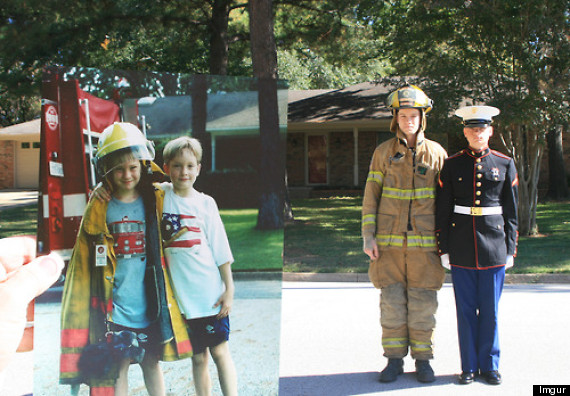 The Food Product May Change But, The Excitement Remains The Same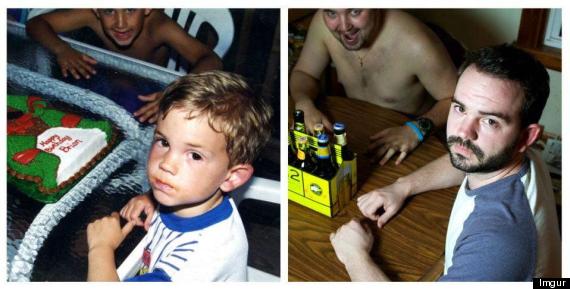 Imgur via reddit.

They Should've Kept Those Jeans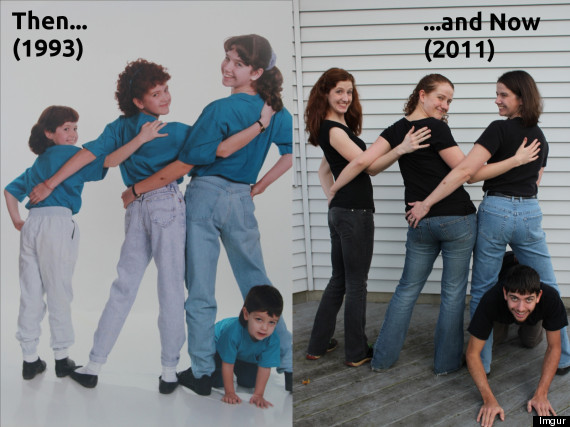 Imgur via reddit.
Lunch Packed, Nose Picked, They're Ready For School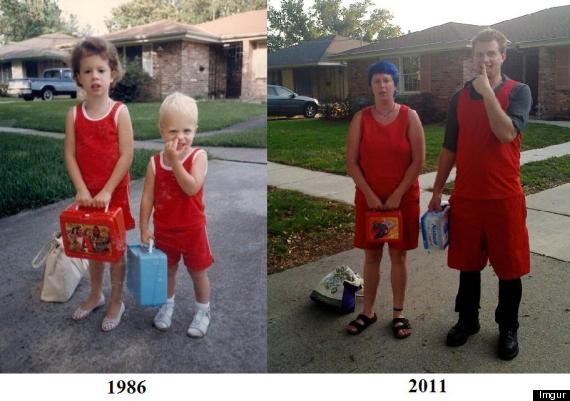 Imgur via reddit.
Also on HuffPost:
Loading Slideshow
Dead End

We get it.

Baby on Board

Ah, we see what you did there.

Above The Trash

Oh, British humor. So dry.

Chocolate Chip Granola Bar

Chip. Singular.

Coffee Pot

It is indeed a pot.

Draw Bridge

Done.

Just A Rat In A Cage

The Smashing Pumpkins would be honored.

Million Dollar Baby

Giving Hilary Swank a run for her money.

Drive-Thru

Look, that's on you.

Error Pardoned

A fortune that is begging to be listened to.

Novelty Fuzzy Sticks

Because the term, pipe cleaners, was a little too nondescript.

A Bookworm

He has one job and he's going to do it.

No-Standing

For everyone, including this sign.

You Said Draw Something

Instructions followed to the letter.

Literal Gamer

Takes "high scoring" to the next level.