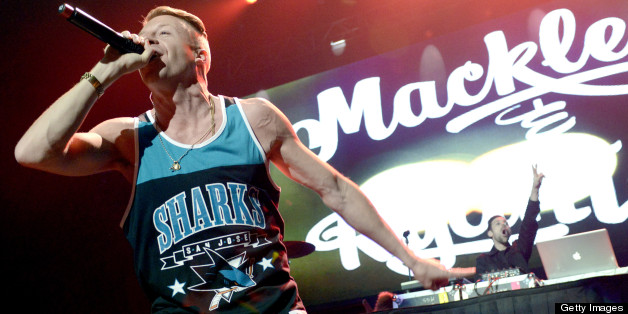 Seattle-based rapper Macklemore has never been shy about representing his hometown colors. So when the Emerald City native heard that the Thunder used his song to pump up the crowd at Chesapeake Energy Arena, he seemed less than thrilled about it.
RT @coug123: So apparently the OKC blunder are using @macklemore 'Can't hold us' as a song to hype up the crowd in their arena <-OH HELL NO!
This isn't the first time Macklemore has shown up on the Seattle sports scene. His official video for "My Oh My" was dedicated to legendary Mariners play-by-play announcer Dave Niehau in 2011.
Also on HuffPost:
2013 NBA Playoff Highlights
SUBSCRIBE AND FOLLOW
Get top stories and blog posts emailed to me each day. Newsletters may offer personalized content or advertisements.
Learn more