Food Words We Hate: Succulent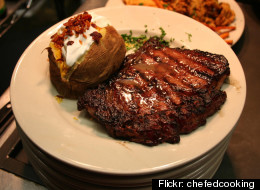 Succulent is one of those words that should never, ever, EVER be used as a descriptor for food. But sadly, it is. All the time. We've even done it (though we still feel bad about it). Even the synonyms for succulent are offensive. With ties to moist (shudder), yummy (what are we five?!) and mouthwatering (this just sounds messy), it should be clear to everyone that this word is an inappropriate adjective for food -- and should be avoided by all means.
But in case it's not clear, allow us to elaborate. When we hear someone use the words succulent and steak together, it doesn't draw to mind images of a perfectly-cooked t-bone. Succulent steak actually sounds more like a phrase out of a Nora Roberts romance novel (to be directly followed by "he burst like a ripe melon within her") than a well-prepared piece of meat. It's just gross.
And it's for this very reason that we're hoping to bring an end to the "succulent" assault on food. The only time anyone should utter the word succulent is when they're referring to the adorable plant common in arid regions that's also surprising hard to keep alive (for some of us, at least). In case this is confusing for any of you, allow us illustrate.
This is a succulent.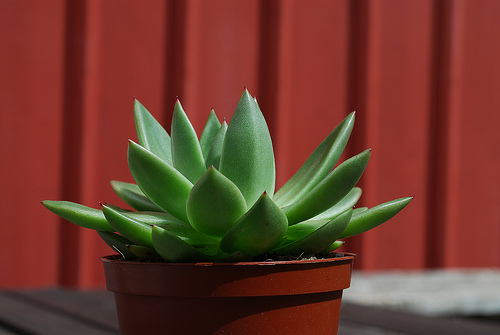 Photo credit: Flickr/hkkbs.
This is a perfectly-cooked steak. Not a succulent steak.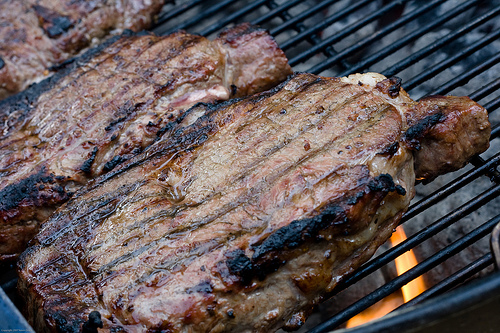 Photo credit: Flickr/kevin.devin.
These are succulents.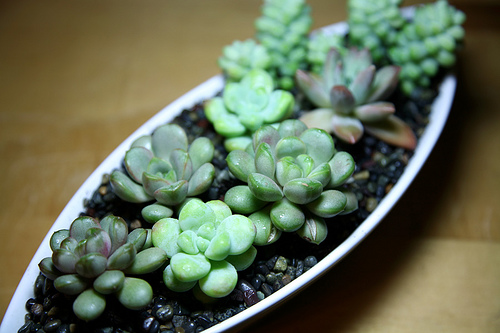 Photo credit: Flickr/nky335.
And this is a delicious steak. Again, not a succulent steak.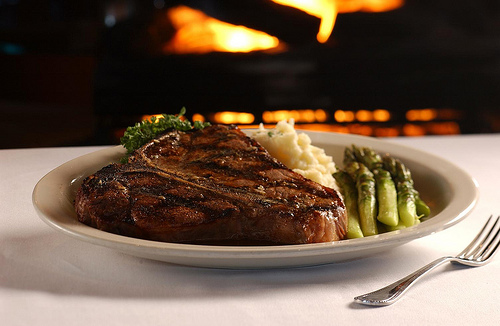 Photo credit: Flickr/DanielsBroilerSteakhouse.
This is a succulent garden.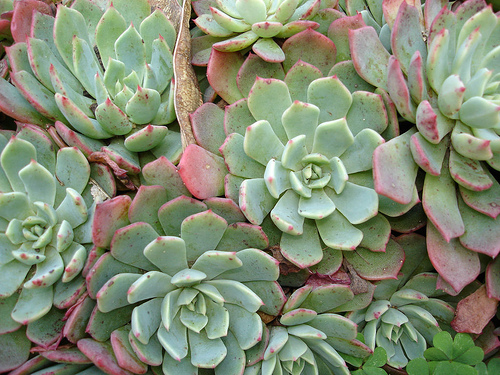 Photo credit: Flickr/Mike's Select.
This is a damn-good steak. Never, ever, ever a succulent steak.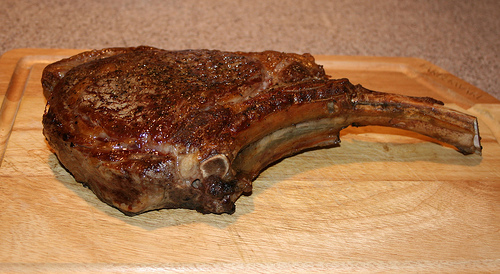 Photo credit: Flickr/alasam.
Want to read more from HuffPost Taste? Follow us on Twitter, Facebook, Pinterest and Tumblr.
Mixing blue cheese with butter makes a quick and delectable sauce, and the taste of the blue cheese marries the rich flavors of the steak well. For an additional richness, toasted pecans are added as a garnish. Get the Strip Steak with Blue-Cheese Butter and Toasted Pecans recipe

Garlic and cumin season this hanger steak with a North African flair. The bulgur salad that accompanies the steak heightens the flavor of that cuisine with a cinnamon and mint kick. Get the Hanger Steak with Warm Bulgur Salad recipe

A compound butter flavored with caraway seeds and cilantro makes a unique sauce to top this filet mignon. Compound butters are a cinch to prepare, and they make all the difference in the end result of your dish. Get the Filet Mignon with Caraway Cilantro Compound Butter recipe

Skirt steak is a great cut to serve for a dinner party. It doesn't take too long to cook, allowing you more time to spend with your guests. The vibrant flavors of the garlic, lemon and paprika come together to create a meal that no one will soon forget. Get the Skirt Steak with Paprika Butter recipe

While this dish is a tad more complicated than most beef tenderloins, it is well worth the effort. The recipe is adapted from Jean-Georges Vongerichten, who loves to cook his tenderloin sous vide. This recipe offers a make-shift method of simmering the meat in a resealable, plastic freezer bag. Get the Beef Tenderloin with Aromatic Thai Spices recipe

This flank steak is prepared with a Latin flair. Spiced with unsweetened cocoa, roasted red pepper, lime and cumin, and served alongside beans and lentils, it is a fragrant and hearty meal. Get the Cocoa Crusted Flank Steak with Lime Black Beans recipe

Dijon mustard is the secret ingredient in this rich and tender filet mignon dish. It is used not only as an emulsifier for the sauce, but also adds a nice complex flavor. Get the Filet Mignon with Mushrooms and Mustard-Red Wine Sauce recipe

Some people turn up their nose at the mention of anchovies, but the truth is they add a depth of flavor to many dishes -- and are particularly powerful in sauces. This meal of steak and potatoes gets taken up a notch thanks to the addition of the rich anchovies and briny capers. Get the Steak and Potatoes with Anchovy-Caper Vinaigrette recipe

Meaty, earthy mushrooms accompany steaks so nicely, and when added into a brandied sauce they taste like pure decadence. Feel free to use whatever variety you prefer, though button mushrooms taste just great, too. Get the Steak Diane recipe

Beef tenderloin is a great dish to serve when entertaining a large crowd. Slice the meat before bringing it to the table to make for easy serving. And be sure you have enough brandied mushrooms to accompany this dish, they will go fast! Get the Beef Tenderloin Aux Poivre with Brandied Mushroom Sauce recipe
All this talk of steak leave you craving one? Check out these recipes.