A very fashionable octogenarian who lives in Berlin, Germany, has been turning heads with his spiffy street style.
Over the last nine months, photographer Zoe Spawton has photographed 83-year-old Ali and featured the mustachioed sartorialist in the Tumblr "What Ali Wore." Spawton's snaps of the dapper gentleman have since gone viral. According to the blog Collidoscope Berlin, Spawton's Tumblr now has more than 24,000 followers.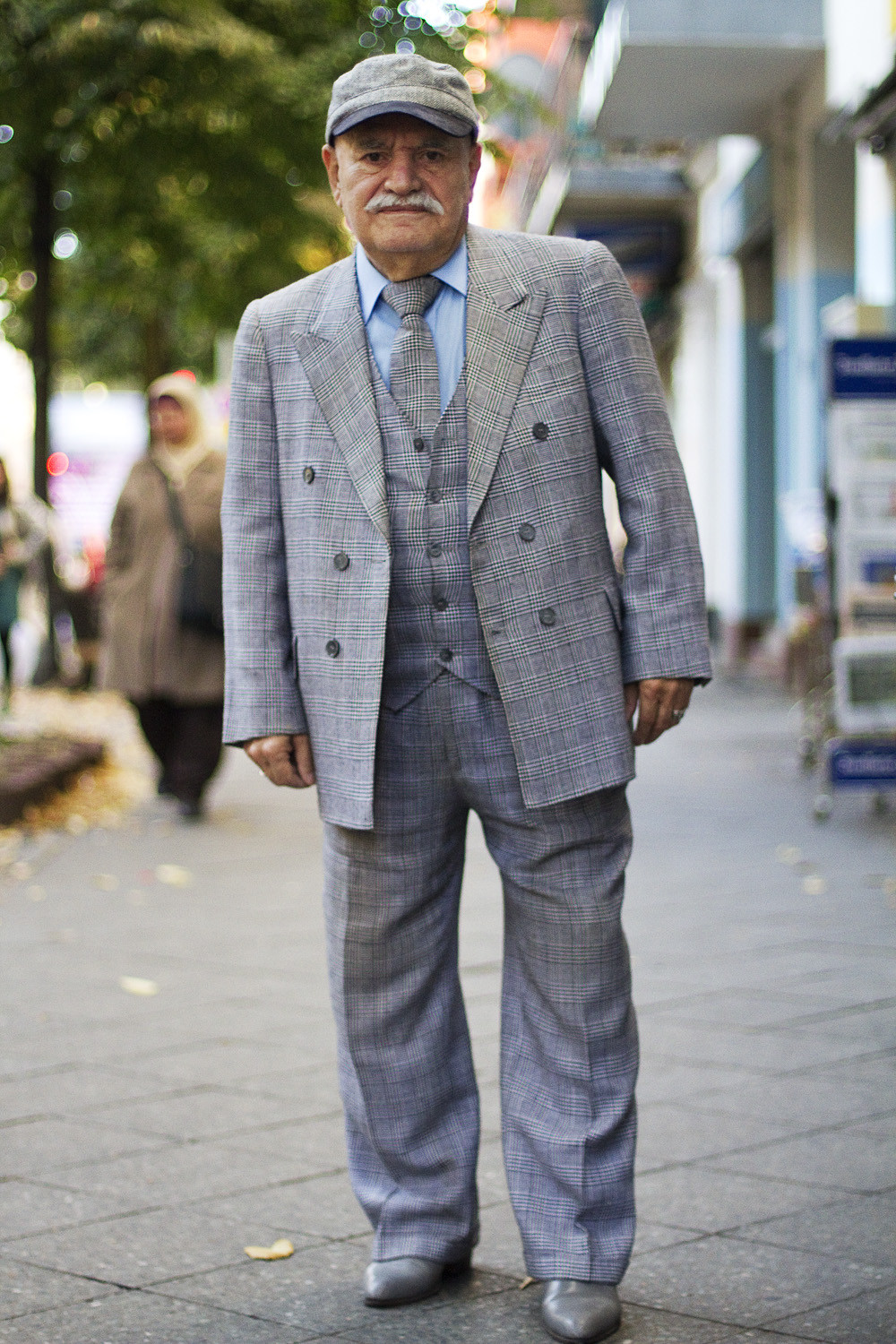 (Credit: Zoe Spawton/What Ali Wore)
Spawton, an Australian who has lived in Berlin for about a year and works as a cafe waitress, says it all began when she started spotting Ali -- whose last name hasn't been revealed for privacy reasons -- walking past the cafe every day around 9 a.m.
"His outfits were so put together and he obviously took great pride in his appearance," the 29-year-old told CNN last month. "Also, it was the way he walked. He obviously had a bit of swagger."
Not adept at speaking German, Spawton says she kickstarted a relationship with Ali by simply smiling and nodding at him in the mornings for several weeks. Finally, last August, she plucked up the courage to start a conversation with him, asking him if he wouldn't mind if she snapped his picture.
Wearing a bright red shirt and matching belt, baseball cap and shoes, Ali complied.
"He always wears such great clothes. I don't speak much German and he speaks a little bit of English, but I managed to ask if I could take his photo. He gladly accepted," wrote Spawton in a caption that accompanied this Aug. 25 photograph: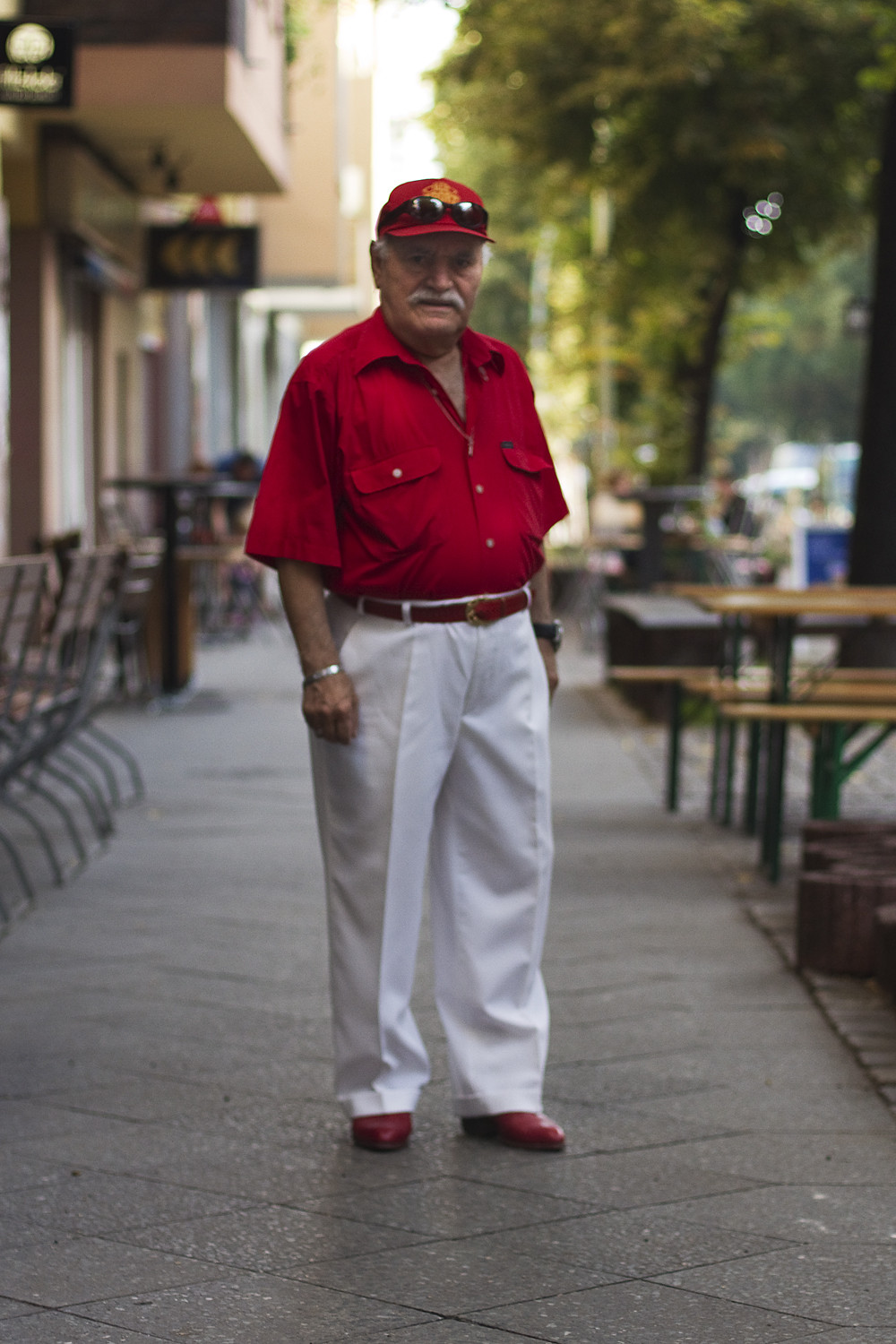 (Credit: Zoe Spawton/What Ali Wore)
Spawton began taking photographs of Ali regularly and soon learned that the stylish gent is a native of Turkey who immigrated to Germany more than four decades ago. Once a doctor, Ali -- who is married and has a whopping 18 children -- is now a tailor. He makes a lot of his fabulous clothes himself.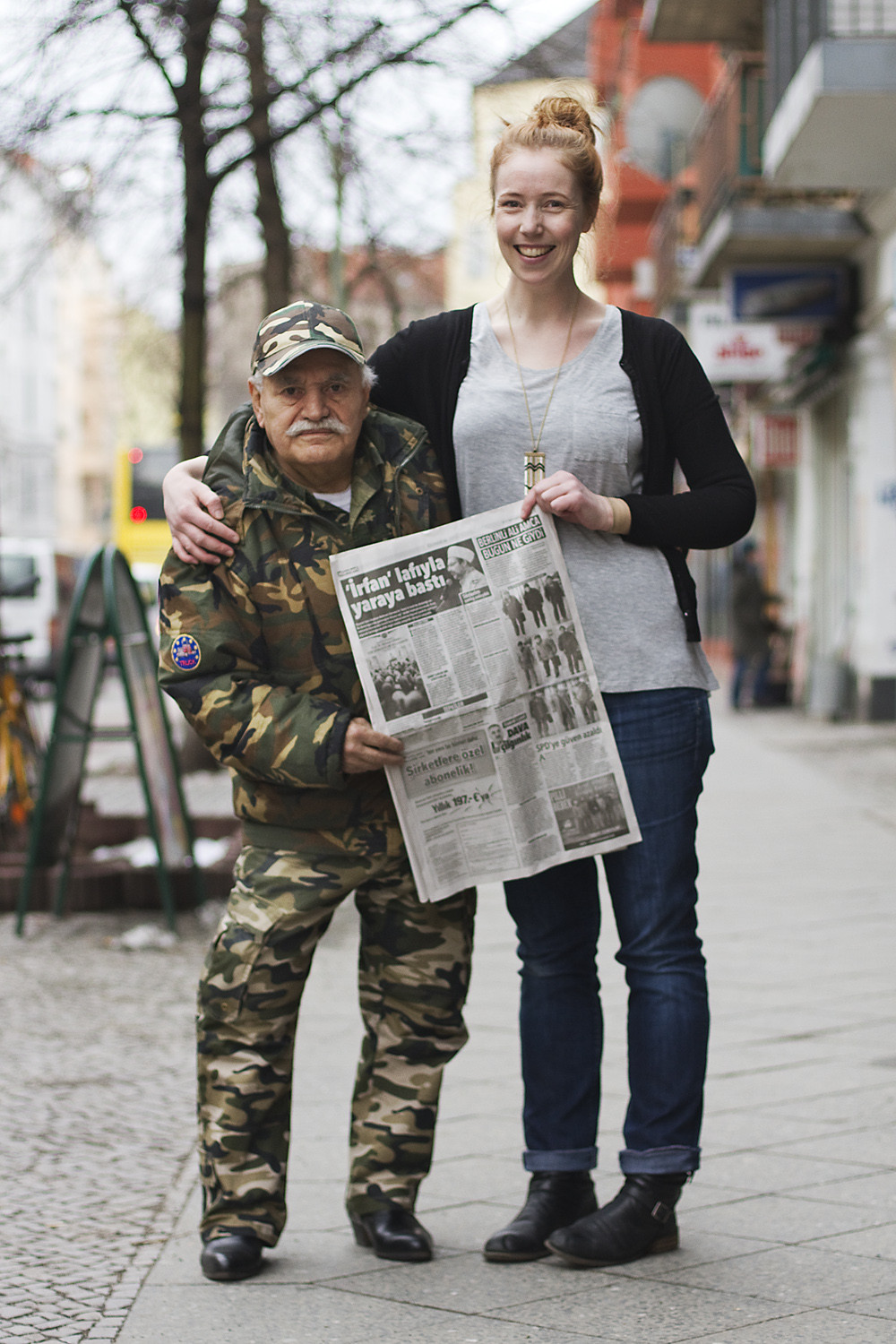 Ali and Zoe Spawton (Credit: Zoe Spawton/What Ali Wore)
Incredibly, despite the more than 50-year age difference, their disparate cultural backgrounds and a significant language barrier, Ali and Spawton -- at first glance, as different as chalk and cheese -- have become friends.
"Ali opens up so many doors to new experiences and opportunities," she told Collidoscope Berlin, adding that her relationship with the dapper gentleman has helped her improve her German-language skills.
Ali often brings Spawton gifts when he sees her, and he recently brought her on an apple-picking trip. They have also attended a wedding together and soon will be going strawberry-picking. Ali is also in the process of making Spawton a skirt at his tailor shop.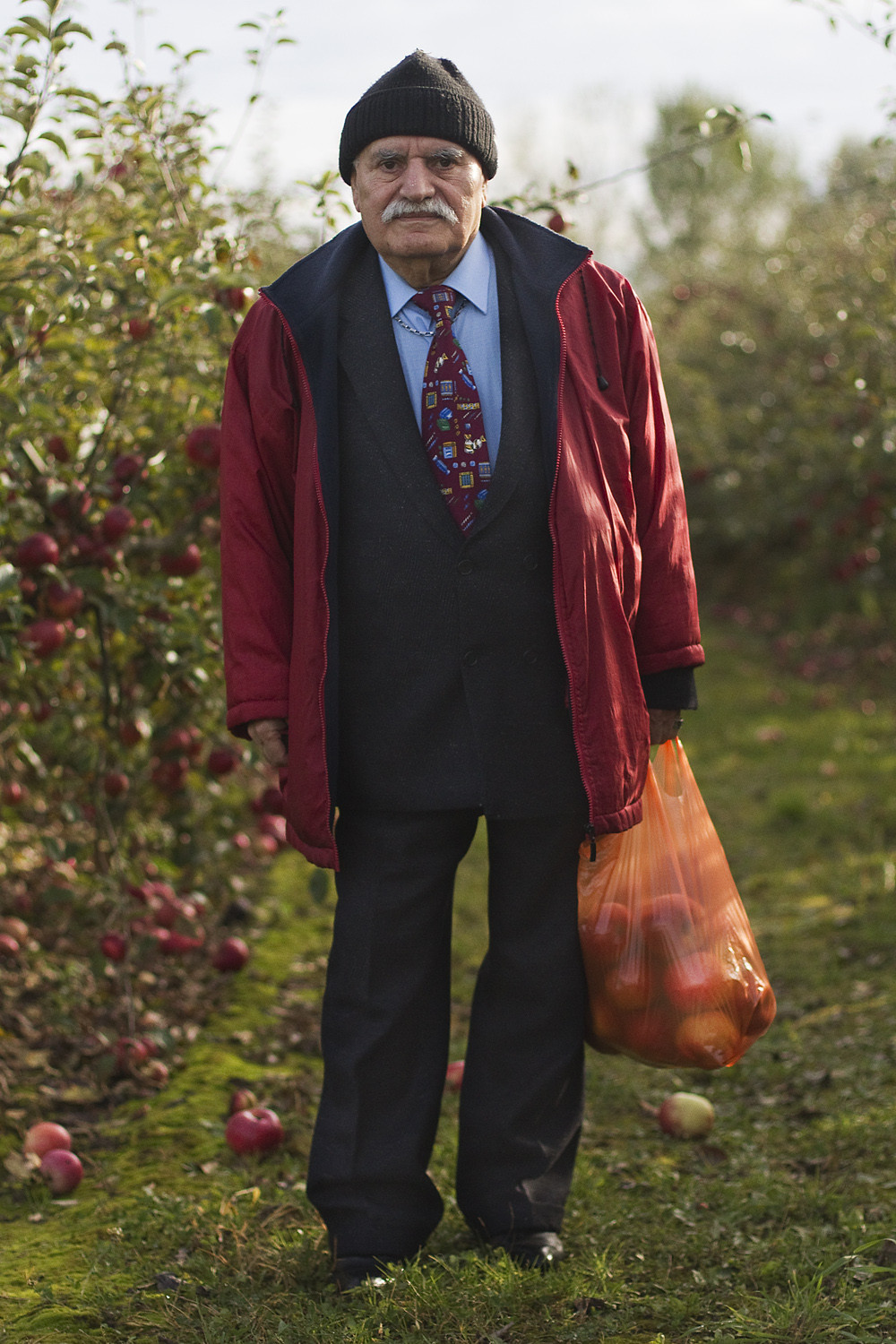 (Credit: Zoe Spawton/What Ali Wore)
As for the Tumblr and his newfound fame, Ali is said to be taking it all in stride.
"He thought it was funny at first. And I think he did feel a bit proud. Now he's the one giving me instructions and showing me where he wants to pose," Spawton told German news site Spiegel Online.
She added that Ali has exacting standards for his photographs.
"He doesn't allow it every day," she told Spiegel. "Sometimes he just doesn't feel good, or is in a bad mood or sick. He will also refuse a photo if he feels like he's not perfectly attired, or if he thinks I've already photographed a certain outfit."
For more of Ali, click through this slideshow. You can also find more information about Spawton and Ali at the photographer's website and Tumblr.
Loading Slideshow
April 7, 2013

"Last night I joined Ali at the wedding of his boss's, neighbour's, daughter's wedding in Spandau, with approximately 380 guests. Ali met me at the cafe after my shift and we left from there, and this is what he wore!"

Mar. 31, 2013

"Ali finished work early yesterday, so dropped into the cafe on his way home. He had come to show me a copy of the local Turkish newspaper which had done a little story about us, accompanied by nine photos of him. We were both quite proud, so decided to ask my colleague Ed to take a photo of us together."

Nov. 22, 2013

"I don't believe I've seen this particular suit before. A very real possibility, seeing as Ali apparently has over 80 suits!"

Nov. 13, 2013

"Ali has been known to wear a monochromatic look, however this is the first time I've seen the look in these colors."

Nov. 4, 2013

"Today I went apple picking with Ali, his boss and his boss's daughter. The day started off with a Lahmacun (Turkish Pizza) before we ventured out to an orchard about an hour outside of the city."

Oct. 25, 2013

"Double breasted suit, red winter coat. Autumn in full swing."

Oct. 17, 2012

"You will notice that Ali is holding his spectacles in his right hand and his phone in his left. That's because today the photographed became the photographer, snapping a photo of me with his Samsung Smart Phone, no less. Luckily I was wearing a nice outfit!"

Sept. 25, 2012

"5 piece suit with inclusion of matching hat and tie"

Sept. 21, 2012

"Double Denim! (Triple if you include the hat)"

Aug. 25, 2012

"First photo! Ali walks past the cafe I work at in Berlin every morning at 9:05am. I'm not sure where he is going, but we always say hello to each other. He always wears such great clothes. I don't speak much German and he speaks a little bit of English, but I managed to ask if I could take his photo. He gladly accepted."
Also on HuffPost: