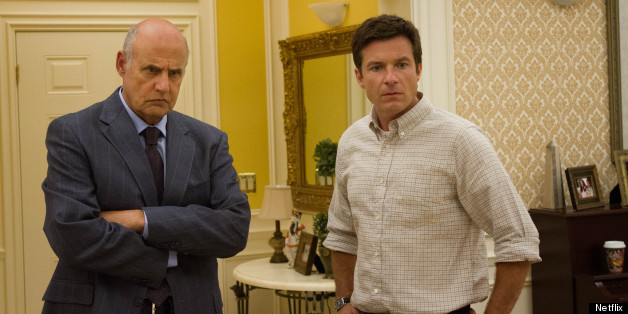 Mitch Hurwitz pulled off the near-impossible by bringing "Arrested Development" back to life.
"I have to turn that off. And it's hard to turn it off. I had to turn it off after the pilot. When the pilot was well-reviewed: 'Uh-oh, I gotta do an episode 2,'" he told EW. "The perfect antidote to that kind of stuff is just curiosity. Curiosity about what characters do, what's funny this time ... We'll hopefully create a new legacy for the show. I don't know that it'll be exactly the same legacy for this new run of shows as it was for the old shows, but I know that at the end of every season there would be reviewers that would say, 'This show has jumped the shark.' It's just an occupational hazard. But that's what's fun about it -- giving people what they don't expect."
The new episodes of "Arrested Development" are little different than the first three seasons. Each episode focuses on an individual character. Not every main cast member -- Jason Bateman, Will Arnett, Portia de Rossi, Tony Hale, Michael Cera, Alia Shawkat, Jeffrey Tambor and Jessica Walter -- appears in every episode due to scheduling. According to BuzzFeed, some characters had scenes together despite never being on set at the same time.
"It does look kind of like the 'Austin Powers' stuff -- you can tell that it was green screened," a source told BuzzFeed about some green screened portions of "Arrested Development."
New episodes of "Arrested Development" debut on Netflix on Sunday, May 26.
Arrested Development Photos
SUBSCRIBE AND FOLLOW
Get top stories and blog posts emailed to me each day. Newsletters may offer personalized content or advertisements.
Learn more