Christian Bale was unrecognizable at the LAX Airport on Sunday (May 19).
Sporting a bald head and bearded face, the 39-year-old "American Hustle" actor was traveling with his wife Sibi Blazic and 8-year-old daughter Emmeline. While typically sporting similar facial hair, Bale opted for a buzz cut this time around, throwing viewers for a loop.
Apparently he shaved it all off for his role as a financial conman in "American Hustle," in which he boasts a '70s-inspired comb-over.
Check out his new 'do below.
Christian Bale spotted yesterday (May 19): Bale on set of "American Hustle" with his comb over: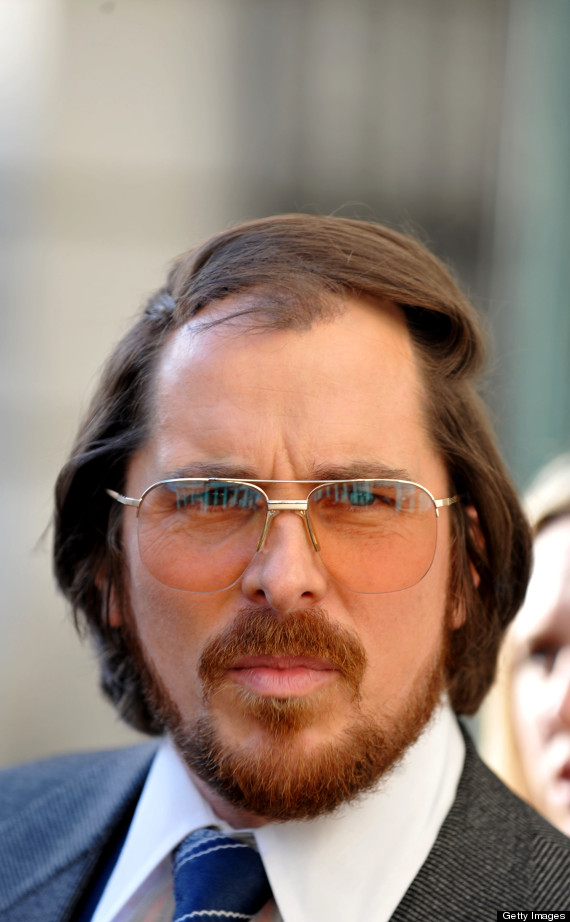 Bale as we once knew him: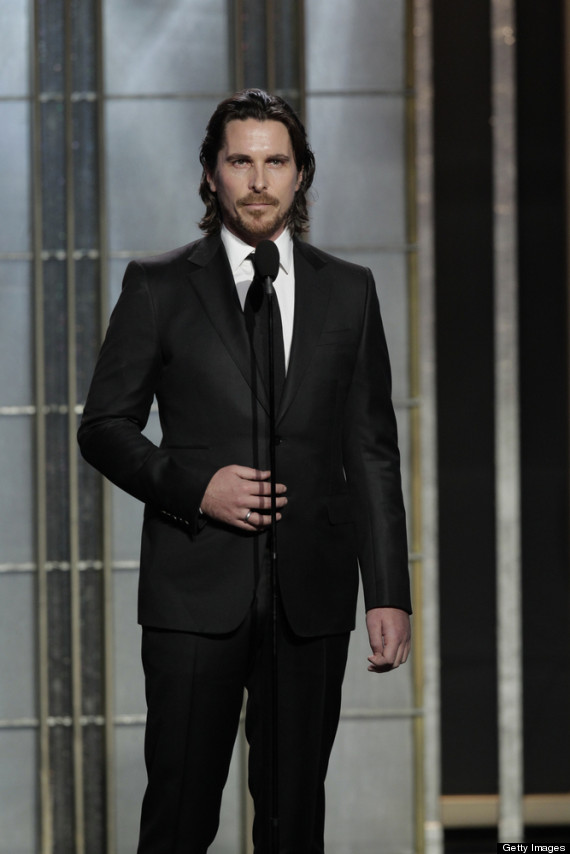 Also on HuffPost:
Loading Slideshow
Natalie Portman, "V for Vendetta"

Natalie Portman stunned at the premiere of her 2006 flick "V for Vendetta" for which she shaved her head to play the fearless freedom fighter, Evey. (Getty)

Cynthia Nixon, "Wit"

Cynthia Nixon ditched her signature "Sex and the City" red locks to play a woman undergoing <a href="http://www.broadway.com/shows/wit/" target="_hplink">experimental cancer treatment in "Wit."</a> (Broadway.com)

Demi Moore, "G.I. Jane"

Demi Moore chopped her signature lengthy locks when she played Jordan O'Neill in the 1997 film, "G.I. Jane." (Getty)

Cate Blanchett, "Heaven"

Cate Blanchett was still every bit as beautiful after she shaved her head for her 2002 film, "Heaven," in which she fights for justice for her husband's death. (Getty)

Halle Berry, "Nappily Ever After

Halle Berry is known for her already chopped locks but she'll be shaving off what little hair she has for her forthcoming 2012 flick, "Nappily Ever After." (Getty)

Sigourney Weaver, "Alien"

Sigourney Weaver went badass bald for the flick "Alien 3." (Everett)

Robin Tunney, "Empire Records"

Robin Tunney was the epitome of '90s grunge when she chopped her locks for the 1995 apathetic teen flick, "Empire Records." (Everett)

Persis Khambatta

Persis Khambatta took the plunge and shaved off her raven colored locks for her role as Lt. Ilia in 1979's "Star Trek." (YouTube) <br> CORRECTION: A previous version of this slide stated that "Star Trek" was released in 1997.