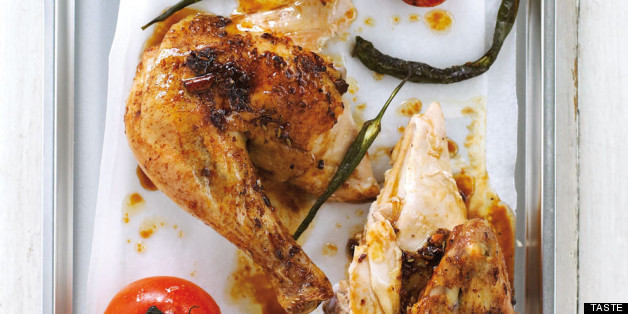 TASTE
Don't let the name of this recipe scare you. We know that when a recipe title looks foreign, or just a little tricky to pronounce, that usually means the instructions which follow are made with a list of hard-to-get ingredients and require a week to prep -- at least. But this is not the case with spatchcock chicken.
Spatchcock chicken is just grilled (or roasted) whole chicken, that has been prepared in a way to make it cook faster and easier on the grill. Essentially, the backbone is removed so that the entire chicken can be cooked flat on the grill. And since it's grilled-chicken season, we think it's time you give spatchcock a try -- whether or not you know how to pronounce it.
Get more grilled chicken recipes.
FOLLOW HUFFPOST