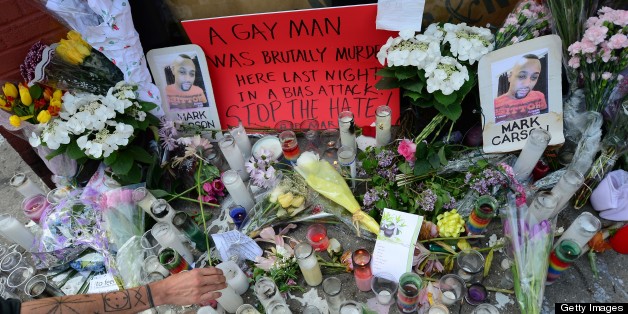 The point-blank murder of Mark Carson, who was targeted specifically because he was gay, has shaken the LGBT community nationwide, particularly in New York City. After a vigil Saturday night and huge march on Monday, not one conservative group had yet spoken about the incident. This prompted Daily Kos blogger Scott Wooledge to point out a harsh juxtaposition, noting that mere hours after a shooter opened fire at the Family Research Council in August, wounding a security guard, a large coalition of LGBT groups issued a joint statement condemning the violence. Through his infographics studio Memeographs, he produced the image at right criticizing the anti-gay groups.
Only after its viral distribution did conservative groups begin to issue statements. Brian Brown of the National Organization for Marriage was first, though he tried to distance the homophobia that prompted the crime from the homophobia NOM promotes daily. He also suggested that opponents of marriage equality are equally persecuted:
SUBSCRIBE AND FOLLOW
Get top stories and blog posts emailed to me each day. Newsletters may offer personalized content or advertisements.
Learn more