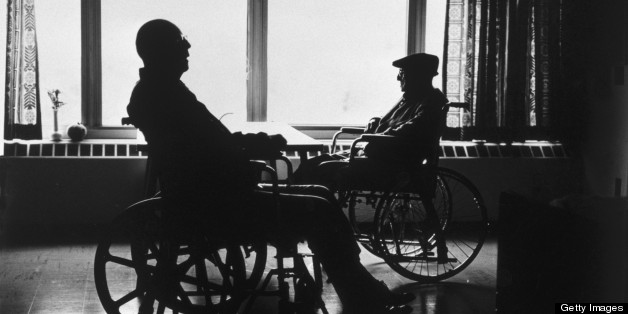 Federal assistance provided to the poorest disabled Americans is less than sufficient, leaving some disabled Americans unable to afford a place to live, a new study reveals.
"People with disabilities are really facing a form of discrimination because they can't afford housing in every state in the country," said Kevin Martone, executive director for TAC.
Martone said housing policy and disability policy are not aligned, often leaving the most vulnerable Americans with disabilities behind. Without affordable options for housing, the disabled often find themselves living in institutional care or psychiatric hospitals. Providing more rental assistance for the disabled would be more affordable than this alternative, he added.
The problem highlighted in the CCD's report may only get worse due to across-the-board spending cuts known as the sequester. Budget cuts could cause 15,000 low-income elderly and disabled people living in rural areas to lose their housing subsidies under the U.S. Department Of Agriculture's rural rental assistance program.
Also on HuffPost:
The World's Least Affordable Housing Markets
SUBSCRIBE AND FOLLOW
Get top stories and blog posts emailed to me each day. Newsletters may offer personalized content or advertisements.
Learn more