Fear attracts the fearful. The strong. The weak. The innocent. The corrupt. The lobsters.
This calico lobster, caught at the North Shore in Gloucester, Massachusetts, looks freakily like the Sith Lord Darth Maul from Star Wars. He hates Jedi, children, and lobstermen.
In fact, this lobster is so bad ass, HuffPost Green Editor James Gerken was heard saying, "That lobster is bad ass."
But Darth Maulobster isn't the only animal vying for best celebrity (or character) lookalike; that's why we've compiled a slideshow of such hilarity for your Thursday boredom, viewable below.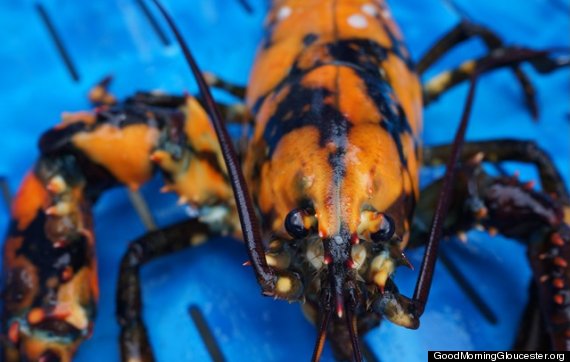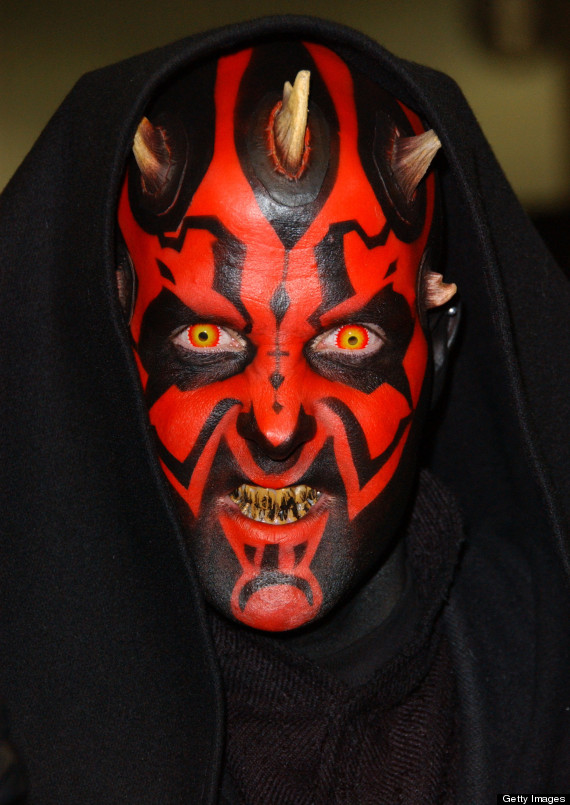 SLIDESHOW:
Top 9 Celeb/Animal Doppelgangers (PHOTO)
Clip Your Enthusiasm. (source)

Pretty sure this pigeon played Mark Wahlberg's bulge in "Boogie Nights." (source)

Man, those teeth are BUSTED! (source)

Dam, girl. (source)

Taylor Lautner always takes his shirt off, probably because Alpaca fur is really itchy. (source)

Guess which one played Julia Child. (source)

This would be a good interview. (source)

Dog tackled this Lion after it unlawfully killed a Gazelle. (source)

On the "Lost" finale it's revealed that Emerson's evil Galagos twin is the cause of why they're on the island. (source)

This dog also served as a stunt double in "Face/Off" (source)

The Ostrich version "Cabaret" is underrated. (source)

Looks like someone's show wouldn't miss a beat if they needed a guest host...and that someone is the walrus. (source)

WHICH ONE IS WHICH!?

The force is strong with this one.
VIDEO: