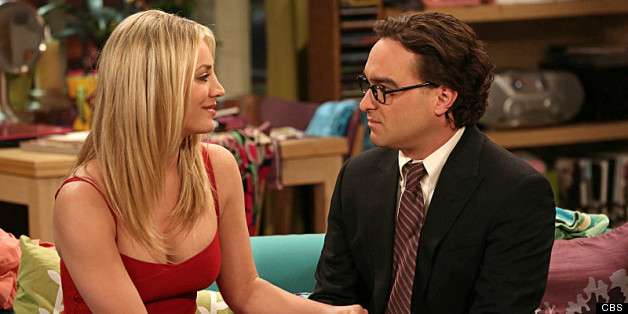 "When Penny said, 'I love you' to Leonard. It took her more than five years to say it. That's why now you know with Penny that whatever she does is real. You know when she said it she truly meant it. That's why now Leonard is OK with going away and knowing that they're going to be OK," Cuoco told THR. "We did that in one take. Steve [Molaro] came out and said, 'We're really happy with that. Do you want to do it again?' We didn't want to; it felt perfectly right. I told Johnny: 'It was so weird -- I became Penny in that moment.' There was no audience, just Leonard and Penny. It was a moment I'll definitely never forget."
Galecki agreed, "Penny telling Leonard she loves him is pretty big. We didn't play it as a watershed moment. It was played as if she's always known this. It was touching. I also love the moment when Leonard says, 'I know I propose a lot,' and then promises that he won't. It's one of my favorite Leonard lines to say. To put his own desire aside and say, 'You tell me when you're ready, despite what I want in my life right now and with you right now.' That's unconditional, selfless love."
SUBSCRIBE AND FOLLOW
Get top stories and blog posts emailed to me each day. Newsletters may offer personalized content or advertisements.
Learn more