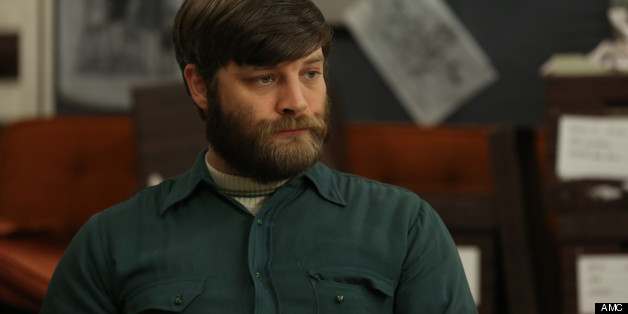 "This was the first time the audience was getting a chance to kind of see this softer side. For so long now, people have started to wonder, is there even any other part of Stan than what we see?" he said. "So that was fun and liberating, as the character, to be able to go there a little bit. And just to be able to do that with Lizzie [Moss], that was a very special gift that they gave me."
Ferguson added, "There was a moment there where as an audience, you wonder, is there maybe a little bit of a two-way street here? But then it just gets yanked right back in the other direction."
As much as he enjoyed the scene with Moss, it looks like Peggy-Stan shippers might not be seeing what they want just yet.
"There are already GIFs all over the Internet. I want it to be the screensaver on my computer," Ferguson told GQ.
"Mad Men" airs on Sundays at 10 p.m. ET on AMC.
SUBSCRIBE AND FOLLOW
Get top stories and blog posts emailed to me each day. Newsletters may offer personalized content or advertisements.
Learn more