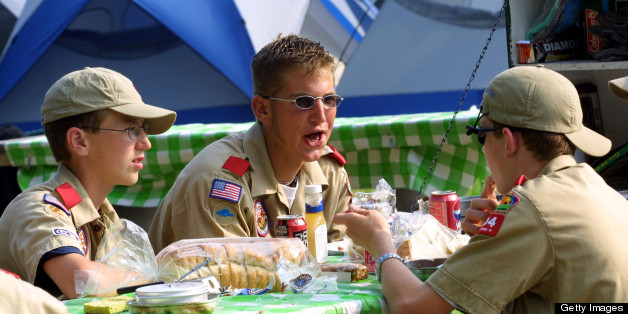 Not surprisingly, a number of conservative pundits and lawmakers quickly denounced the outcome. Among them was Texas Governor Rick Perry, who said he was "greatly disappointed" by the organization's decision.
"The Boy Scouts of America has been built upon the values of faith and family for more than 100 years and today's decision contradicts generations of tradition in the name of political correctness," Perry noted in an email statement.
BSA now stands for Boy Sodomizers of America, because that's what will happen. Mark my words.
Jesus to BSA: "It would be better...if a millstone were hung around his neck and he were cast into the sea." Luke 17:2
Take a look at some other conservative responses to the Boy Scouts' decision to allow gay Scouts below:
Boy Scouts' Right-Wing Reactions
SUBSCRIBE AND FOLLOW
Get top stories and blog posts emailed to me each day. Newsletters may offer personalized content or advertisements.
Learn more